Iranian parliament votes to seek compensation from U.S.
May 17, 2016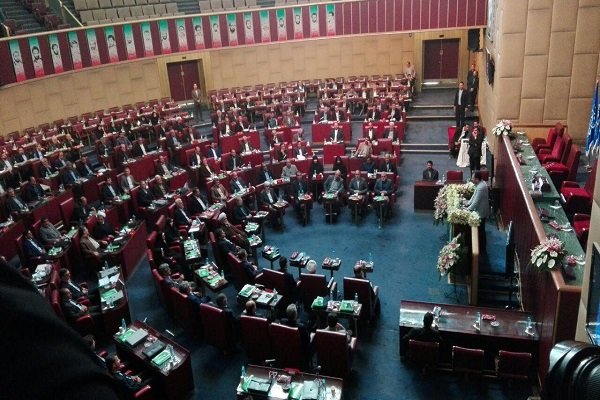 On Tuesday, the Iranian parliament voted for a bill obliging the government to demand compensation from the United States for 63 years of "hostile action and crimes" committed against Iranians.
The outlines of the bill were passed with 174 votes in favor and seven against. Four MPs abstained.
Should the bill be signed into law by the Guardian Council, the government must ask Washington for compensation for, among other things, its misappropriating of Iranian assets frozen in the U.S. banks under various pretexts.
The bill cites "material or moral damage" caused by the U.S. during the coup against the democratically elected Prime Minister Mohammad Mossadegh in 1953, its support for Saddam Hussein's war against Iran in the 1980s, and the destruction of oil platforms in the Persian Gulf.
Vice President for Parliamentary Affairs Majid Ansari said during the debate that "Iranian courts have already ruled that the U.S. pay $50 billion in damages for its hostile actions" towards the country.
The decision by Majlis was a response to the U.S. Supreme Court which on April 20 voted to seize nearly $2 billion of Iranian assets as compensation to victims of an attack on U.S. marines in Beirut in 1983.
Iran has categorically denied any role in the attack.
The money confiscated under the U.S. court ruling belongs to the Central Bank of Iran (CBI). The assets have been blocked under U.S. sanctions.
Outspoken legislator Hamid Rasa'ei proposed an amendment to the bill as it was being debated by the lawmakers, saying Iran should "seize U.S. assets" passing through the Strait of Hormuz in response, Press TV reported.
PA/PA