Zarif says Syrians cannot be dictated to
May 17, 2016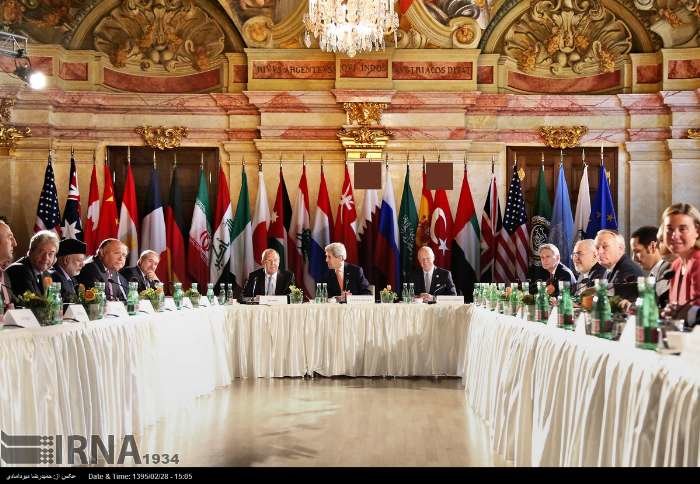 Iranian Foreign Minister Mohammad Javad Zarif says the political process to resolve the crisis in Syria is exclusively Syrian, stressing that no one can dictate terms to the nation.
Speaking to the Press TV correspondent in Vienna on Tuesday, Zarif said all participants at the International Syria Support Group (ISSG) must realize that the Syrians have the final say on the diplomatic process in the crisis-hit country.
"It's a Syrian-owned, Syrian-led process. People here are supposed to help…not to dictate to the Syrian people and this is what we have been pointing out time and again," the Iranian foreign minister said.
He added that the ISSG meeting in Vienna ended without "any groundbreaking" news in the final statement of the talks.
He, however, emphasized that what is important is that there is "general consensus that we need to expand the cessation of hostilities to include all of Syria."
Zarif stressed the importance of addressing the issue of the "mixture of various groups and al-Nusra" terrorists in Syria.
He said they are "collaborating with each other and cooperating and …receiving a lot of assistance and weaponry from the outside," and added that this issue was included in the final communiqué of the ISSG.
The Iranian minister added that participants at the ISSG meeting agreed to continue to work and to support the political process and said, "Obviously, countries around that table have divergent views and disagreements on a whole range of issues and I believe it's important to understand that."
Despite a cessation of hostilities in some areas in Syria, there were loopholes in that agreement from the beginning, he said.
"The most important loopholes were the fact that al Nusra, which is a major terrorist organization operating in many areas that are now undergoing serious humanitarian catastrophe, continues to be collaborating with various groups that have been supported by governments in the region and outside the region and there is a need to once and for all deal with that," Zarif pointed out.
A partial Russia-U.S. mediated ceasefire, which began in Syria on February 27, has helped reduce violence, but fierce fighting has raged on over the past few weeks in some parts of Syria, especially the northwestern city of Aleppo. The terrorist groups of Daesh and Nusra Front were excluded from the truce.