Schmid, Araqchi discuss ways to speed up implementation of JCPOA
May 18, 2016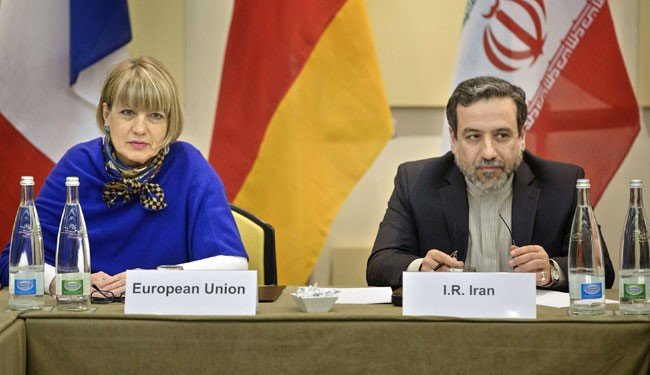 TEHRAN – Iranian Deputy Foreign Minister Abbas Araqchi and Helga Schmid, the EU deputy foreign policy chief, held a meeting on Tuesday discussing ways to expedite fulfillment of Iran and 5+1 group's commitments under the JCPOA.
Under the JCOPA, commonly called the nuclear deal, Iran is obliged to slow down its nuclear activities and instead economic sanctions including financial restrictions on Iran are lifted.
During the meeting, which took place on the sidelines of the International Syria Support Group meeting in Vienna, Schmid said the European countries are determined to expand economic ties with Iran, especially banking relations.
The July 2015 nuclear deal between Iran and great powers took effect in January 2016.
On the sidelines of the fresh round of talks on the Syrian crisis, Iranian Foreign Minister Mohammad Javad Zarif met with British Foreign Secretary Philip Hammond and Omani Foreign Minister Yusuf bin Alawi bin Abdullah.
Iran, Russia, Turkey and Saudi Arabia and representatives from the European Union and the Arab League were among the countries that participated in the International Syria Support Group meeting on Tuesday.
Zarif arrived in Tehran on Wednesday.
NA/PA