Zarif urges more action by U.S. in implementing JCPOA
May 22, 2016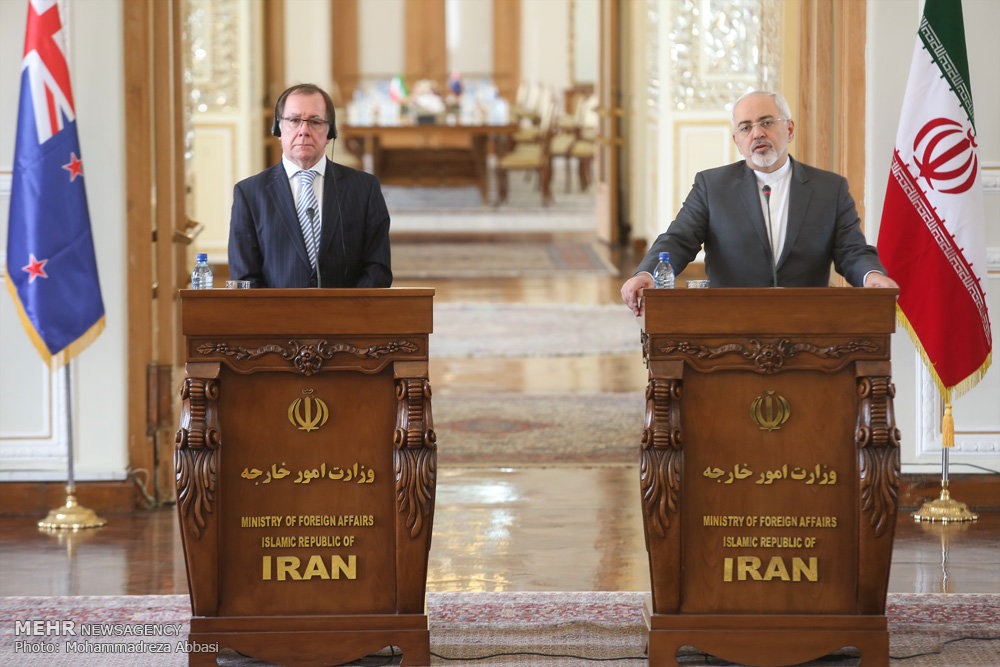 TEHRAN – Iranian Foreign Minister Mohammad Javad Zarif said on Saturday that the U.S. should take more actions in removing impediments in banking transactions with Iran.
"We have not reached what we should have reached and more actions should be taken by the U.S.," Zarif said during a joint press conference in Tehran with Murray McCully, the foreign minister of New Zealand.
Most international economic, financial and energy sanctions on Iran were lifted in mid-January 2016, when the last year's nuclear agreement took effect.
However, foreign firms — especially European banks — have been reluctant to start or resume business in Iran because of the risk that they will run afoul of continued U.S. sanctions on Iran.
According to the Wall Street Journal, those sanctions include a ban on dollar-denominated transactions.
Iran has been insisting that the U.S. hasn't done enough to encourage banks to do business with Iran. Several European banks paid huge fines in recent years for breaching U.S. sanctions.
Zarif said the statement issued on Thursday by the chief diplomats from the U.S., EU, France, Germany and Britain indicates the fact that these countries are committed to the nuclear deal.
However, "practical action" is required to be taken in this respect, he added.
On Thursday, during a meeting in Brussels between U.S. Secretary of State John Kerry, European Union foreign policy chief Federica Mogherini and their counterparts from France, Germany and the UK, the governments pledged to provide more information and assistance to encourage companies to resume business ties with Tehran.
"We will not stand in the way of permitted business activity with Iran and we will not stand in the way of international firms or financial institutions' engaging with Iran, as long as they follow all applicable laws," they said in a joint statement.
Zarif said a tendency by foreign enterprises to cooperate with Iran has been "remarkable" and the economic and political delegations' visits to Iran from various countries shows the international community's willingness to cooperate with Iran.
For his part, McCully said economic and political relations between the two countries will be expanded.
He also said that New Zealand makes efforts to be "active" at the UN Security Council as an "effective" and "constructive" actor on issues related to the regional developments and the ones that challenge the UN Security Council.
NA/PA