Sotheby's official says Persian art enjoys many patrons
May 28, 2016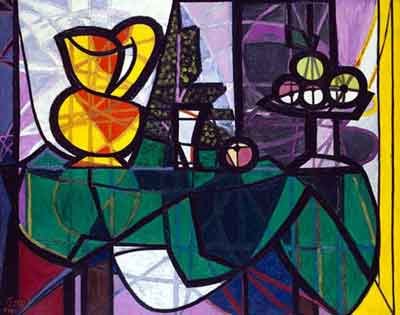 TEHRAN -- Roxane Zand, Sotheby's deputy chairman for the Middle East, has said that Iranian artworks have found many adherents in Iran and other courtiers. 
She made the remarks during a review session named "Collecting and Iranian Art" held at the Niavaran Cultural Center on Wednesday.
Rose Issa, an independent curator from London, and the economic advisor of Iranian culture minister, Gholamreza Khalil-Arjomand also attended the meeting.
"A great part of Iran's art market belongs to the contemporary art and the art created after (1980-1988 Iran-Iraq) war, indicating that the value of Iran's market has been gathered in this section," Zand said.
She added that Iran enjoys a mixed economy and about 45 percent of Iranian families earn over $20,000 a year and are considered the main consumers, who can be the main target of the art market, as well.
Zand also said that the art of Iran has been successful amongst other countries, "Amongst the sold items at the auctions, the modern works enjoys high significance. Modern art works created by the artists active during 1960's sell better in the Iranian art market, especially if the artists are not living any longer," she remarked.
On the future of Iran's market of art, Zand regretted that Iran lacks artistic infrastructures and the existence of administrative formalities has had negative impact.
Photo: A painting by Mohsen Vaziri-Moqaddam
RM/MMS
END