Watercolor exhibit highlights Iran's beautiful landscapes, nomadic life 
May 30, 2016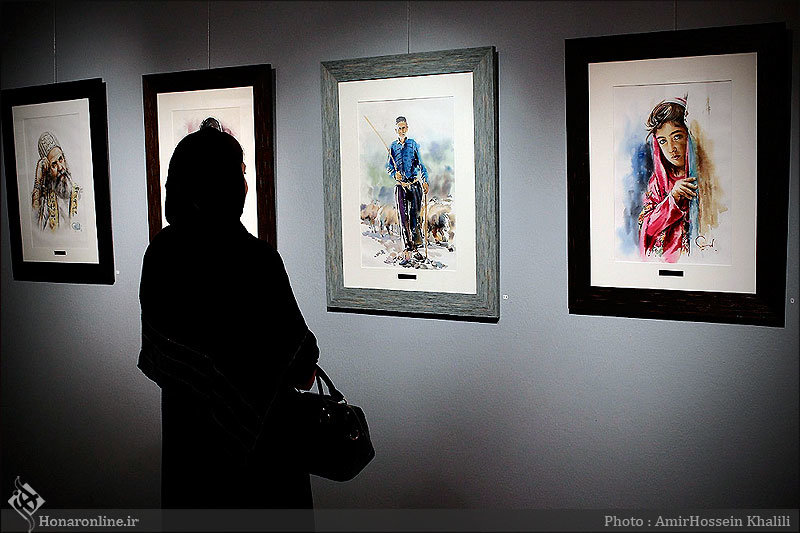 TEHRAN – Images of Iran's beautiful landscapes, nomadic life, traditions and costumes painted by three watercolor artists have been put on display at Tehran's Shokuh Gallery.
Nader Mohazabnia, and Nasser Nur-Mohammadzadeh and his son, Behnam, are the artists whose works are on display in the exhibition "Paradise of Colors", the Persian service of ISNA reported on Monday.
Images of beautiful landscapes and villages created by Behnam portray the artist's great interest in nature.
"I like to work on subjective topics with no models in my works. I have highly been impressed with works by my father; however, I like to work on free topics," Behnam said.
Mohazabnia, whose watercolors center on nomadic life, their traditions and costumes, also says that he has tried to reflect part of Iranian culture and identity through the joyful, fresh colors.
"I like my paintings to portray a portion of Iranian culture and add the old traditions of Iran to the homes where they should be on the walls," he added.
The exhibit will be running until Wednesday at the gallery, which is located at 19 Amir Nuri Alley, North Salimi St. near Andarzgu Blvd.
Photo: An art fan visits an exhibition of watercolor paintings by Nader Mohazabnia, Nasser Nurmohammadzadeh, and Behnam Nurmohammadzadeh at Tehran's Shokuh Gallery on May 28, 2016.(Honaronline/Amir-Hossein Khalili)
RM/YAW
END