Sale of heavy water to Russia not finalized, Salehi says
May 30, 2016 - 19:32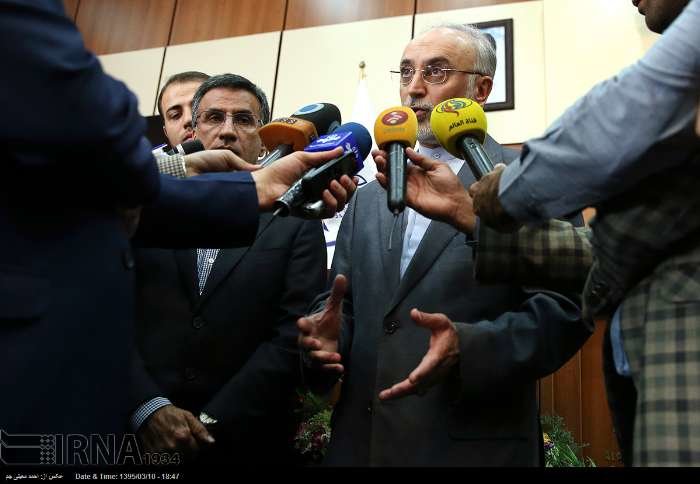 TEHRAN - Ali Akbar Salehi, chief of the Atomic Energy Organization of Iran, said on Monday that sale of 40 tons of heavy water to Russia has not been finalized yet.
"We will cooperate with Russia in area of producing stable isotope in Fordow," he said on the sidelines of a ceremony held to sign a cooperation agreement between the AEOI and Oil Ministry.
He said that Russia has expressed readiness to buy 40 tons of heavy water from Iran, however the issue is under negotiation and has not been finalized.
The nuclear chief also said the AEOI has made preparations for producing stable isotopes and will negotiate with Russia on optimizing the centrifuges that produce isotope.
Sputnik reported on Monday that Russia's Rosatom nuclear agency may purchase Iranian heavy water.
"To date the Americans have bought a significant amount of it [heavy water]. Moreover, Rosatom is thinking and is likely to follow this path," Russian envoy to international organizations Vladimir Voronkov told RIA Novosti.
Commenting on selling heavy water to the U.S., Salehi said Iran will not send the material to the U.S. if it is not sure about receiving money.
On Sunday, Iranian Deputy Foreign Minister Abbas Araqchi said the U.S. is about to pay for the heavy water it has purchased from Iran.
NA/PA