Nuclear chief says Iran exports 25 radiopharmaceuticals 
October 18, 2016 - 15:27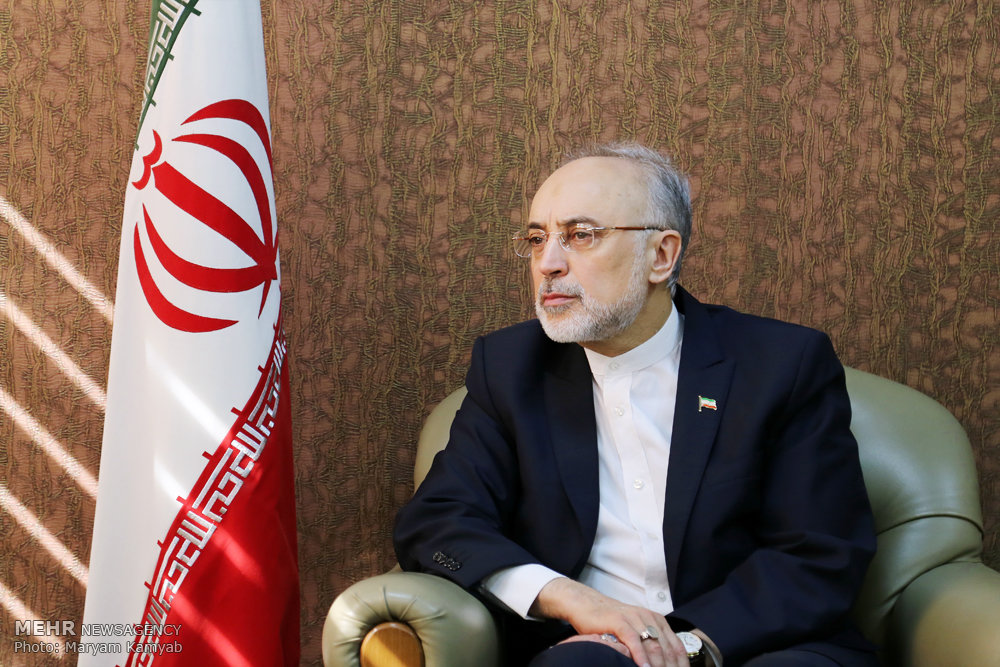 TEHRAN – Iran's atomic energy chief said in comments on Tuesday the country produces and exports 25 radiopharmaceuticals to Asian and European countries.
"Currently, 25 radiopharmaceuticals are produced inside the country and exported to countries of Iraq, Egypt, and Germany," Ali Akbar Salehi told the press on the sidelines of the 10th national talent seminar.
The country has large export capacity for radiopharmaceuticals much beyond its current level, according to Salehi, but "new facilities have to be established to produce the radiopharmaceuticals on the basis of GMP standards."
GMP, which stands for Good Manufacturing Practices, is a quality standard which ensures the consistent production and quality of medicinal products appropriate to their intended use and as required by the product specification, according to the World Health Organization.
To step up export quota, Iran will need something between €60-70 million in investment over the next five years to build facilities which produce items with GMP standards, the nuclear chief added.
Iran has gone a long way to produce the technological items, from international sanctions against the country over its nuclear program to the nuclear deal it signed with world powers in July 2015.
Under the deal, Iran, in the form of an international partnership, will redesign and rebuild the Arak heavy water reactor to support nuclear research and radioisotope production for medical and industrial purposes.
In August, Iran announced it had acquired the know-how to produce stable isotopes, launching a facility to produce raw materials for stable isotopes in close collaboration with Russia.
Iran has also announced plans to establish a hospital as a research and therapeutic center for nuclear applications.

The hospital, according to Salehi, will be established with the technical support of an Austrian partner, making Iran the sixth country with such facilities.
AK/PA