Iran stresses 'updating' nuclear medicine centers
February 13, 2017 - 16:50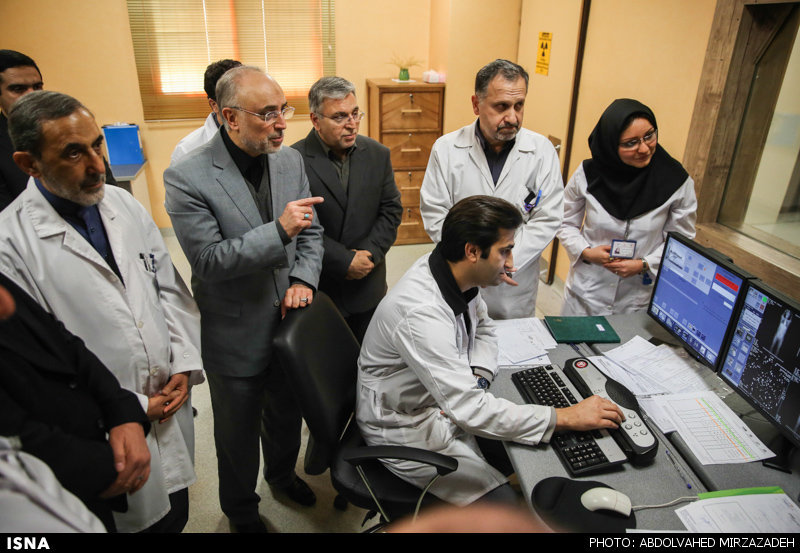 TEHRAN – Iran's nuclear chief, Ali Akbar Salehi, on Monday defended the country's peaceful nuclear program, underscoring that Tehran has to keep "updating" its nuclear medicine centers.
Salehi made the comments while visiting a nuclear medicine center in Tehran where children receive nuclear-related treatment.
"The Atomic Agency Organization of Iran has the responsibility to help those centers that deal with nuclear technologies," he was quoted as saying.
Using its nuclear expertise, Iran has grown less dependent on imports of nuclear-based medicines and introduced a number of radiopharmaceutical products.
In 2009, Iranian scientists performed a successful bone marrow surgery on a girl with cancer, using Iranian-produced radiopharmaceutical MIBG in combination with stem cell techniques.
Iran has taken initial steps to establish nuclear hospital, the first of its kind in the Middle East.
"Preliminary work to start construction of the largest nuclear hospital in the Middle East has already been done," Salehi stated.
In a relevant development, Iran, in collaboration with Russia, is building an underground infrastructure to produce stable isotopes for civilian uses in industry, agriculture and medicine at the Frodo facility. Iran is the fourth country in the world with such a technology.
Iran and the Russian ROSATOM signed on Jan. 20 a roadmap for cooperation in peaceful uses of nuclear energy, including stable isotope production.
The collaboration is framed within a 2015 international nuclear deal between Iran and six world powers that removed sanctions against Tehran in return for it rolling back its nuclear program.
Under the deal, Iran has committed to convert the Frodo facility into a nuclear, physics and technology center.
Two of the six cascades in the facility will spin without uranium and will be transitioned, including through appropriate infrastructure modification, for stable isotope production.
AK/PA