Iran exporting radiopharmaceuticals to 15 countries 
February 19, 2019 - 9:45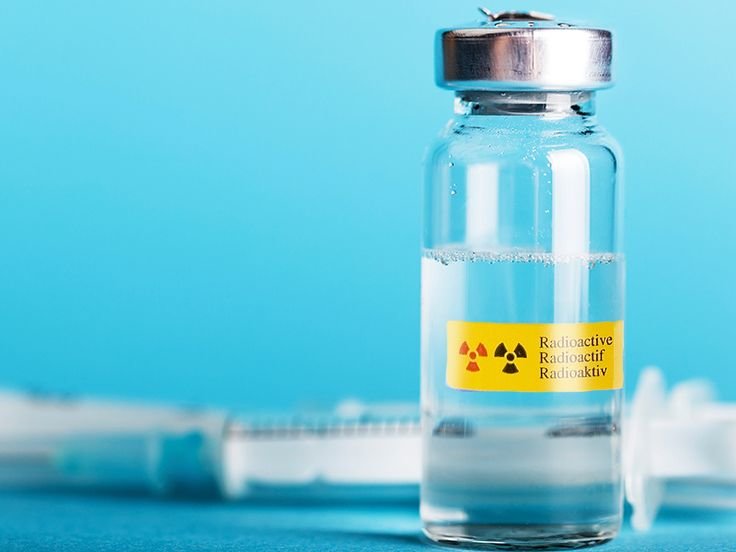 TEHRAN —Iran is exporting radiopharmaceuticals to 15 countries worldwide, Ali Akbar Salehi, director of the Atomic Energy Organization of Iran has said. 
Radiopharmaceuticals, or medicinal radiocompounds, are a group of pharmaceutical drugs which have radioactivity. Radiopharmaceuticals can be used as diagnostic and therapeutic agents.
They emit radiation themselves, which is different from contrast media which absorb or alter external electromagnetism or ultrasound. The main group of these compounds are the radiotracers used to diagnose dysfunction in body tissues. While not all medical isotopes are radioactive, radiopharmaceuticals are the oldest and still most common such drugs.
Iran is a pioneer in the field of developing and producing radiopharmaceuticals in western Asia, Salehi said, adding that the compounds are being exported to Egypt, India, Pakistan, Iraq, Lebanon, Syria, and some European countries.
Radiopharmaceuticals are being manufactured in Iran, also ongoing research on developing new radiocompounds are carried out continuously, IRNA news agency quoted Salehi as saying on Monday.
"For one, we have conducted research programs on developing a radiopharmaceutical to treat prostate cancer," he added.
The radiopharmaceutical for treating prostate cancer is now being trialed on patients in some medical sciences universities such as Shiraz, Shahid Beheshti and Mashhad, he highlighted.
Salehi went on to say enemies are striving to impose sanctions on exportation of radiopharmaceuticals, however, "we don't give up".
How do radiopharmaceuticals work?
According to the Mayo Clinic, radiopharmaceuticals are radioactive agents. However, when small amounts are used, the radiation your body receives from them is very low and is considered safe. When larger amounts of these agents are given to treat disease, there may be different effects on the body.
When radiopharmaceuticals are used to help diagnose medical problems, only small amounts are given to the patient. The radiopharmaceutical then passes through, or is taken up by, an organ of the body (which organ depends on what radiopharmaceutical is used and how it has been given). Then the radioactivity is detected, and pictures are produced, by special imaging equipment. These pictures allow the nuclear medicine doctor to study how the organ is working and to detect cancer or tumors that may be present in the organ.
Some radiopharmaceuticals are used in larger amounts to treat certain kinds of cancer and other diseases. In those cases, the radioactive agent is taken up in the cancerous area and destroys the affected tissue.
MQ/MG