Cancer drug, lenalidomide, domestically produced in Iran 
November 16, 2018 - 20:48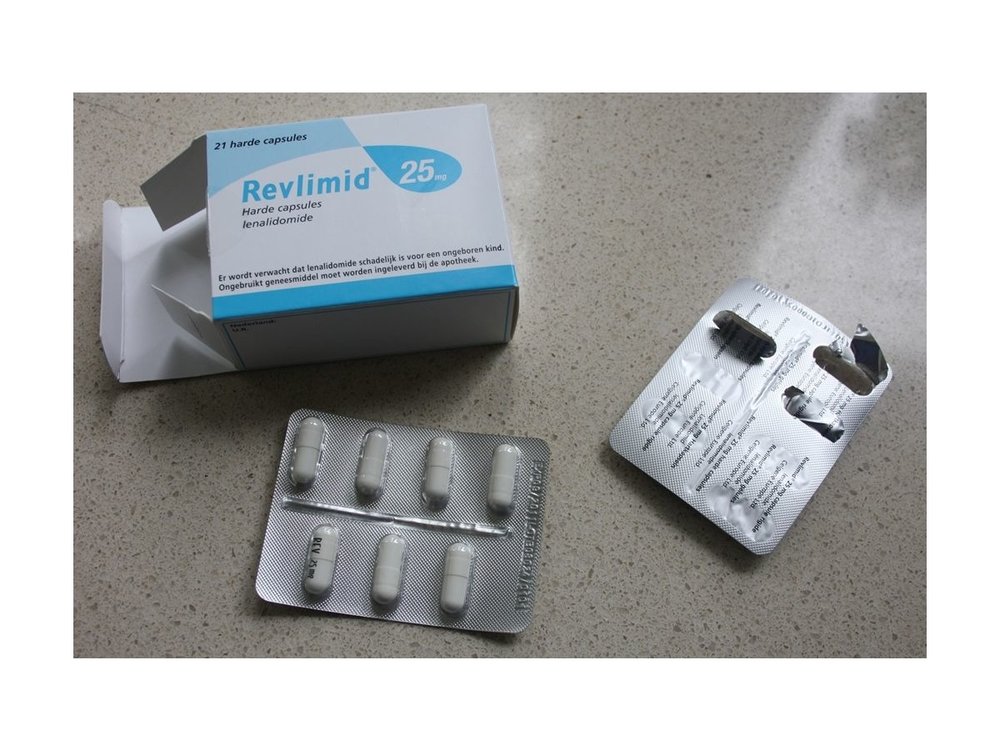 TEHRAN — Iran succeeded in domestically production of lenalidomide, a cancer drug, for one-twentieth of its original price, IRNA reported on Thursday.
According to WebMD, lenalidomide is used to treat certain cancers (multiple myeloma, mantle cell lymphoma-MCL). It works by slowing or stopping the growth of cancer cells. It is also used to treat anemia in patients with certain blood/bone marrow disorders (myelodysplastic syndromes-MDS). Lenalidomide may lessen the need for blood transfusions.
Lenalidomide-- with the trade name Revlimid—was approved in the United States in 2005. According to drugs.com price guide each Revlimid oral capsule 25 mg costs about $730 per unit.
Sepideh Meshki, head of the oncology department of Abidi Pharmaceutical Company, explained that the drug is available in for different doses in Iran and is produced under license of Synthon Company [a Dutch multinational pharmaceutical company that produces generic human drugs].
She made the remarks on the sidelines of the 17th Congress of the Iranian Society for Oncology and Hematology (November 15-17) in Isfahan.
Hematology-Oncology Research Center and Stem Cell Transplantation head, Asadollah Mousavi, also explained that over the past few years many cancer drugs have been produced in Iran domestically.
These drugs, Mousavi said, are of high quality and they would help decrease the need for importation of certain drugs to the country.
In November 7 Food and Drug Administration Director Gholamreza Asghari said that some two third of Iran's required pharmaceutical raw materials are produced domestically.
"The production of pharmaceutical raw materials in the current [Iranian calendar] year (started March 21) has risen to 67 percent from two years ago when it stood at around 54 percent," he added.
Asghari highlighted that rapid development over the last two years has reduced the country's need to imported pharmaceutical raw materials by 33 percent.
Myelodysplastic syndromes
Myelodysplastic syndromes are a group of disorders caused by poorly formed blood cells or ones that don't work properly. Myelodysplastic syndromes result from something amiss in the spongy material inside your bones where blood cells are made (bone marrow).
Treatment for myelodysplastic syndromes usually focuses on reducing or preventing complications of the disease and its treatments. In some cases, treatment might involve chemotherapy or a bone marrow transplant.
Mantle cell lymphoma
Mantle cell lymphoma is a cancer of white blood cells, which help your body fight infections.
These cancer cells start to form tumors in your lymph nodes. They may enter your blood and spread to other lymph nodes, as well as your bone marrow (the soft center where blood cells are made), digestive tract, spleen, and liver.
Often, mantle cell lymphoma has spread to other parts of your body by the time you get a diagnosis. Although in most cases it can't be cured, treatment and support can help you live longer and better.
Multiple myeloma
Multiple myeloma is a cancer that forms in a type of white blood cell called a plasma cell. Plasma cells help you fight infections by making antibodies that recognize and attack germs.
Multiple myeloma causes cancer cells to accumulate in the bone marrow, where they crowd out healthy blood cells. Rather than produce helpful antibodies, the cancer cells produce abnormal proteins that can cause complications.
Treatment for multiple myeloma isn't always necessary for people who aren't experiencing any signs or symptoms. For people with multiple myeloma who require treatment, a number of treatments are available to help control the disease.
MQ/MG