Nuclear know-how will reach milestone with modified Fordow: Baeidinejad 
August 7, 2016 - 21:7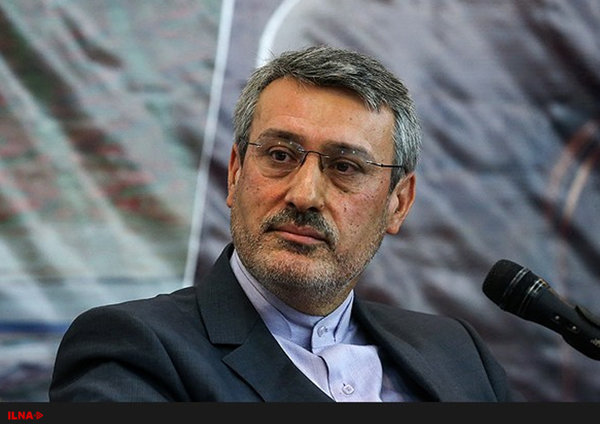 TEHRAN – Iran says an underground nuclear infrastructure is being constructed at the Fordow facilities in collaboration with Russian scientists, a highlight in the country's nuclear program once completed, IRNA reported on Sunday
"A hundred meters deep underground at the Fordow facilities, which some think is closed down, a nuclear infrastructure is being constructed by Iranian scientists in close collaboration with Russian ones which will be turned into one of the most important branches of the country's nuclear industry," Hamid Baeidinejad has said in a Telegram massage.
Baeidinejad is Foreign Ministry director general for political affairs and international security. He acted as an important negotiator in drafting the nuclear deal between Iran and great powers.
The modified nuclear facility is part of a deal, formally known as the Joint Comprehensive Plan of Action (JCPOA), signed in July 2015, guaranteeing Tehran relief from nuclear-related sanctions in exchange for a limited nuclear agenda.
Stable isotopes will be produced in the site. "The Fordow Fuel Enrichment Plant (FFEP) will be converted into a nuclear, physics, and technology center and international collaboration will be encouraged in agreed areas of research," according to the JCPOA.
In an interview with Azerbaijani state news agency AZERTAC on August 5, Russian President Vladimir Putin said, "We will further assist our Iranian partners in implementing the Plan of Action on Iran's nuclear program, including the processing of enriched uranium and the conversion of facilities to produce stable isotopes."
Also in May, Russian state nuclear energy corporation Rosatom announced Tehran and Moscow had agreed on a deal to convert Fordow nuclear facilities into a research center for producing stable isotopes.
Stable isotopes are of medical use mainly.
AK/PA