Europeans are new customer of Iranian heavy water
May 31, 2016 - 21:23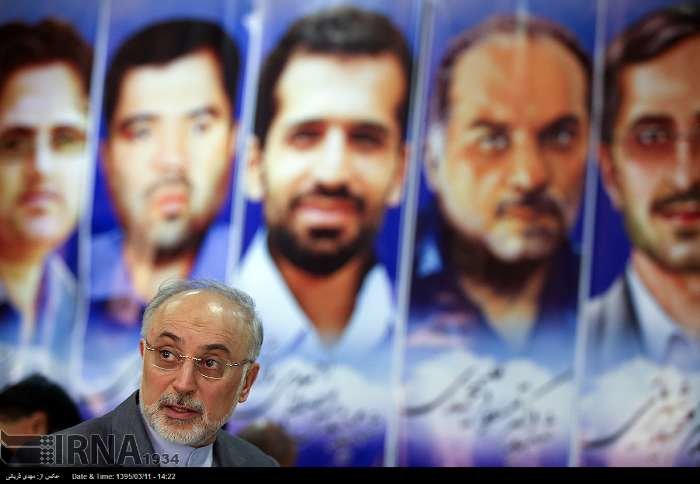 TEHRAN - Ali Akbar Salehi, chief of the Atomic Energy Organization of Iran, announced on Tuesday that European countries seek to buy 20 tons of heavy water from Iran.
He also said Iran will sell 32 tons of heavy water to the U.S. only after it receives the money for it, he explained.
On Sunday, Iranian Deputy Foreign Minister Abbas Araqchi said the U.S. is about to pay for the heavy water it has purchased from Iran.
On Sunday, Salehi also said Iran is negotiating with Russia to sell 40 tons of heavy water to the country.
In an interview with RIA Novosti on Monday Russian envoy to international organizations Vladimir Voronkov said "the Americans have bought a significant amount of it [heavy water]. Moreover, Rosatom is thinking and is likely to follow this path."
Producing stable isotopes in Fordow
The AEOI chief also said that new activities are planned to be carried out in Fordow such as producing stable isotopes.
Many scientific works for producing stable isotopes have been done through cooperation with Russia, Salehi said.
He also said part of the Fordow nuclear plant will be turned into very advanced technical and scientific laboratory.
Salehi, a nuclear physicist, said IR1 centrifuges will be installed in Fordow to produce isotopes.
According to the terms of the nuclear deal between Iran and Western powers struck in July 2015, Iran will convert the Fordow facility into a nuclear, physics and technology center. Also, international collaboration including in the form of scientific joint partnerships will be established in agreed areas of research.
NA/PA