Iran set to unveil production of stable isotopes at industrial scale 
September 30, 2016 - 21:34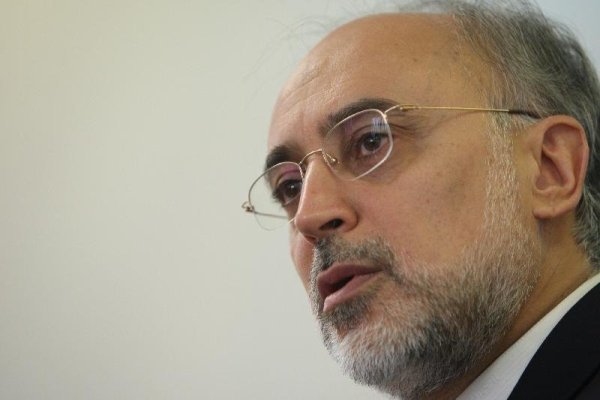 TEHRAN – Iran is only one month away from producing stable isotopes at industrial scale at the Fordow facility, what the country's nuclear chief has hailed as a "great work."
"Within the next month, we will be holding an unveiling ceremony in connection with stable isotopes at the Fordow facility," said Ali Akbar Salehi in a live TV interview aired on Thursday.
Stable isotopes are used for medical and industrial purposes.
In August, Iran launched a facility to produce raw material for stable isotopes.
Later developments of the facility in the coming year will allow exports, according to Asqar Zare'an, a senior advisor to Salehi.
Iran's new advances in the nuclear industry have accelerated particularly after it signed a pact in July 2015 with world powers over its nuclear program, formally known as the Joint Comprehensive Plan of Action.
The stable isotope production activities comply with the JCPOA which allows two centrifuge cascades at the Fordow facility to spin without uranium for stable isotope production after some infrastructural modification.
To obtain the know-how, Iran has been cooperating closely with its partner Russia.
Back in April, Russia's permanent representative to the International Atomic Energy Agency (IAEA) Vladimir Voronkov announced a scientific center would be launched at Iran's Fordow facility for the production of stable isotopes.
Also, in an August interview with Azerbaijani state news agency AZERTAC, Russian President Vladimir Putin said, "We will further assist our Iranian partners in implementing the Plan of Action on Iran's nuclear program, including the processing of enriched uranium and the conversion of facilities to produce stable isotopes."
AK/PA