Tehran exhibit highlights man in general 
June 12, 2016 - 11:21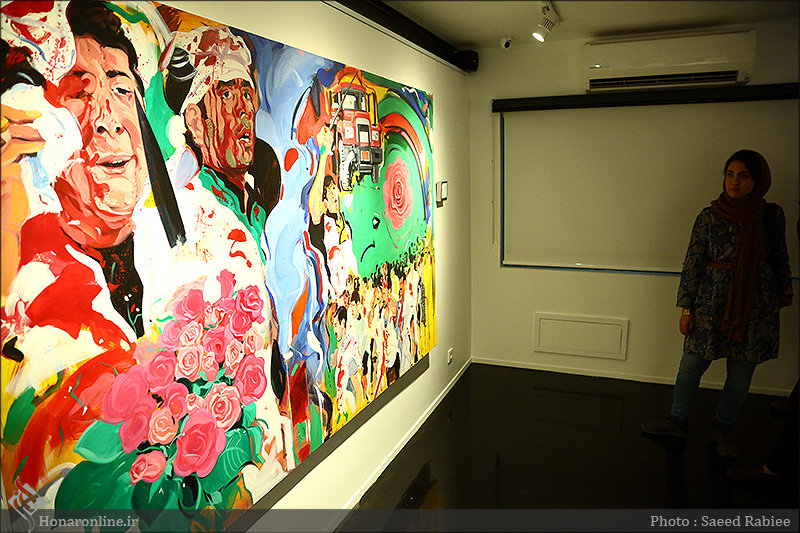 TEHRAN – The Eyvan Gallery in northern Tehran is displaying works by veteran and young artists, all focusing on man in general in an exhibition entitled "Winter Experience".
Curator Zartosht Rahimi has collected works by the artists who have focused on man in their paintings over the past four decades.
"During the research I carried out for several years, I chose artists who have worked on the topic of man. Some of the works on display are rarely-seen artworks. These types of archive materials help provide a chance for the visitors to review works by different artists," Rahimi said in a press release published on Saturday.
Director of the Managing Board of the Iran Painters Society Masumeh Mozaffari believes that curator Rahimi has done a good job of selecting artworks for the show. "We have all been through war and witnessed social problems, which are reflected in these artworks," she said.
Artist Behnam Kamrani, whose painting is on display in the exhibit, also explained that the exhibit is of great significance, since Rahimi is displaying art done by the artists whose works are seen less frequently.
"In most biennials and auctions works by veterans are given due attention and only later did the youth find their ways after the (Iran-Iraq) war, something that caused works by some artists to be seen less frequently, and this exhibit contains a good assortment," Kamrani said.
Works by Rozita Sharaf-Jahan, Khosrow Khosravi, Farshid Maleki, Mokarrameh Qanbari, Ali Zakeri, Hossein Khosrowjerdi, Ahmad Morshedlu and several others are being shown until June 29 in the gallery.
The gallery is located at 1 Hamid Dead End, off Lesani Alley, Jebheh St., off Mahdieh St., in the Elahieh neighborhood.
Photo: An art fan visits the Winter Experience exhibition at Tehran's Eyvan Gallery on June 10, 2016. (Honaronline/Saeid Rabiei)
RM/YAW
END