Fire-hit petchem plant in Iran incurs €60m loss
July 11, 2016 - 9:21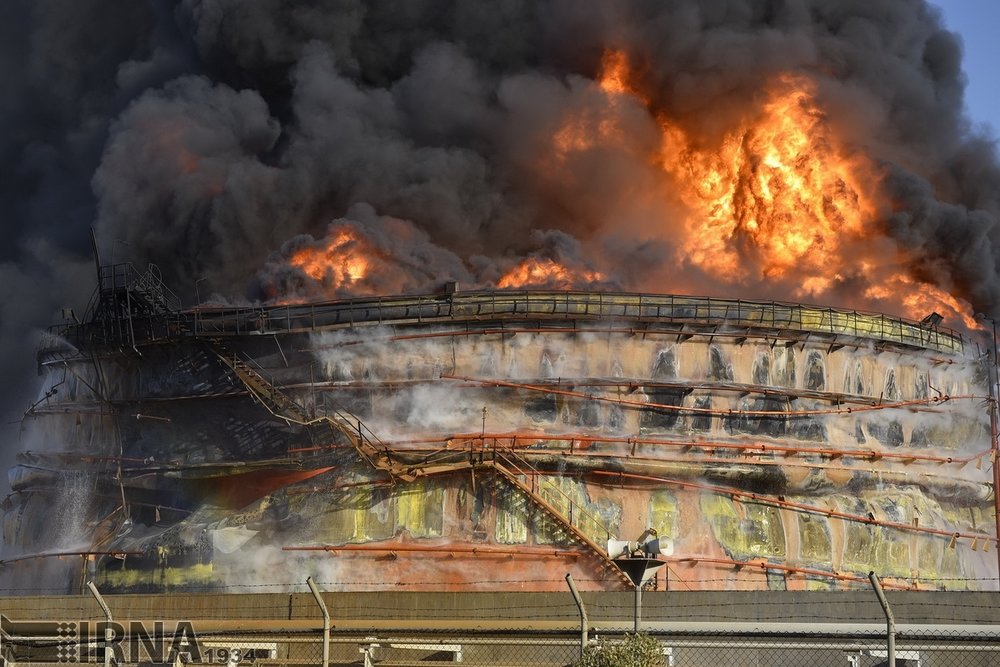 TEHRAN- A senior official in Iran Insurance Company Mohammad Rezaei put the sustained losses of Bou Ali Sina Petrochemical Complex (BSPC) in the recent inferno at €60 million, IRIB news reported on Sunday.
As Oil Minister Bijan Namdar Zanganeh and some other officials, namely National Petrochemical Company Managing Director Marzieh Shahdaei, Persian Gulf Petrochemical Industries Company Managing Director Adel Nejad-Salim and Khuzestan Province Governor General Gholamreza Shariati announced on Saturday, most units at BSPC will restart operation within three weeks and the technical causes behind the blaze will be announced once full investigations are carried out.
A blaze which took over a storage tank in the plant on Wednesday, was contained early Saturday.
The fire occurred in the Mahshahr Special Economic Zone in the southwestern city of Bandar Mahshahr but caused no fatalities. The fire had been most likely caused by a leakage in paraxylene, a highly flammable hydrocarbon.
Zanganeh said on Friday that there were only technical reasons for the blaze at the BSPC. "Some individuals have said that the incident was the result of sabotage. Certainly, this is not true. It has had technical reasons," Zanganeh was quoted as saying by Shana news agency.
"The paraxylene tower will take longer to get back (online)," Zanganeh said, adding that the rest of the plant will be restarted in two to three weeks.
HJ/MA