Defense ministers of Iran, Russia, and Syria to convene in Moscow 
Iran says may allow Russia to use more air bases
August 20, 2016 - 18:21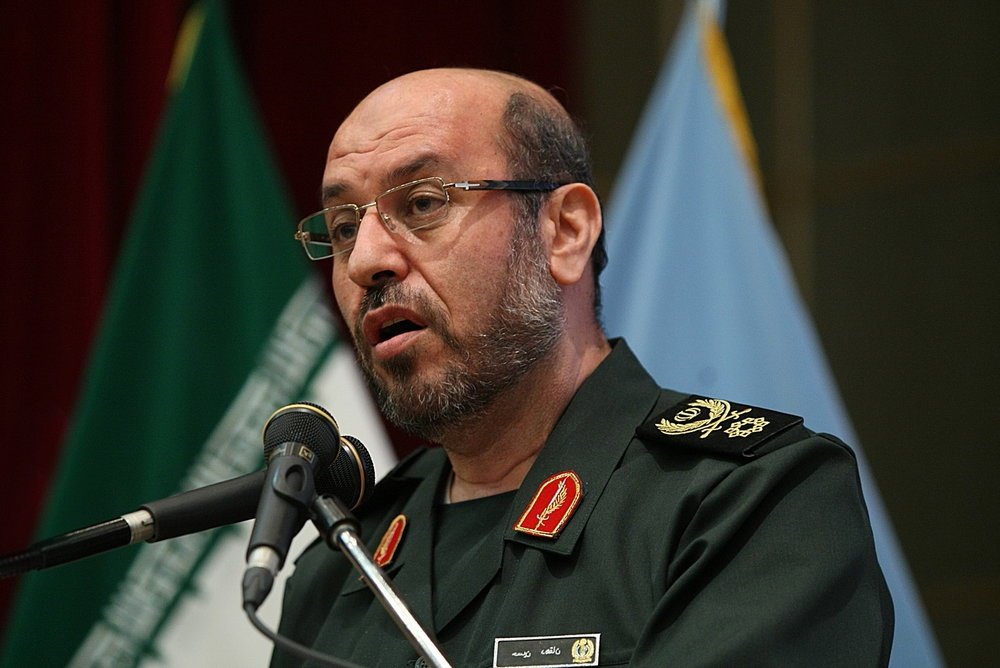 TEHRAN - The Iranian defense minister signaled on Saturday that depending on operational demands Tehran may allow more air bases to service more Russian bombers and fighters in the future.
Russia is currently using an air base in Hamadan, western Iran, to pound terrorist strongholds in Syria. The operations started on Tuesday as confirmed by the Russian defense ministry and Iranian officials.
"Currently, using more air bases is off agenda, but if operational conditions demand, relevant decisions will be taken," Hossein Deqhan said, adding the Russian formation will be stationing in Iran for an unspecified period, speaking to a press conference in Tehran.

On the services given to the Russian squadron in the Iranian air base, the minister said, "It may be the case to take care of minor repairs and even load the bombers and fighters."
The defense minister also hailed Iran's cooperation with Russian as one of "strategic" nature, saying the capacity will contribute to a secure region.

"Today, our cooperation with the Russians in fighting instability and insecurity, establishing peace and security, and uprooting terror and terrorism in the region is strategic…" the defense chief remarked.
In a similar vein on Tuesday, Supreme National Security Council Secretary Ali Shamkhani saw the military cooperation an indication of a strategic alliance between Tehran and Moscow.
Shamkhani said Iran and Russia "enjoy strategic cooperation in the fight against terrorism in Syria, and share their facilities and capacities to this end."
Dehqan further noted, "Over the past two and a half years, I met the Russian defense minister at least five times and during the meetings we had serious talks about Syria in addition to signing a defense cooperation document."
During the meetings, the two sides had signed agreements to upgrade their defense collaboration so as act in more harmony, particularly when it comes to fighting terrorism.
"That the Russian bombers and fighters are landing in Hamadan is in line with bilateral ties between Iran and Russia, aiming at destroying equipment and gatherings of terrorist currents as requested by Syria," The defense minister said,
The minister said the alliance is aimed at bringing the Syrian conflict to a halt soon.
"We hope the three countries (of Iran, Russia, and Syria) will achieve the ultimate goal which is nothing but extermination of terrorists' capabilities as soon as possible."
Iran and Russia are backing the Syrian government in a battle against militants which has left thousands of the Syrians killed and millions displaced.
AK/PA