UNESCO honors legendary vocalist Shahram Nazeri
September 4, 2016 - 19:1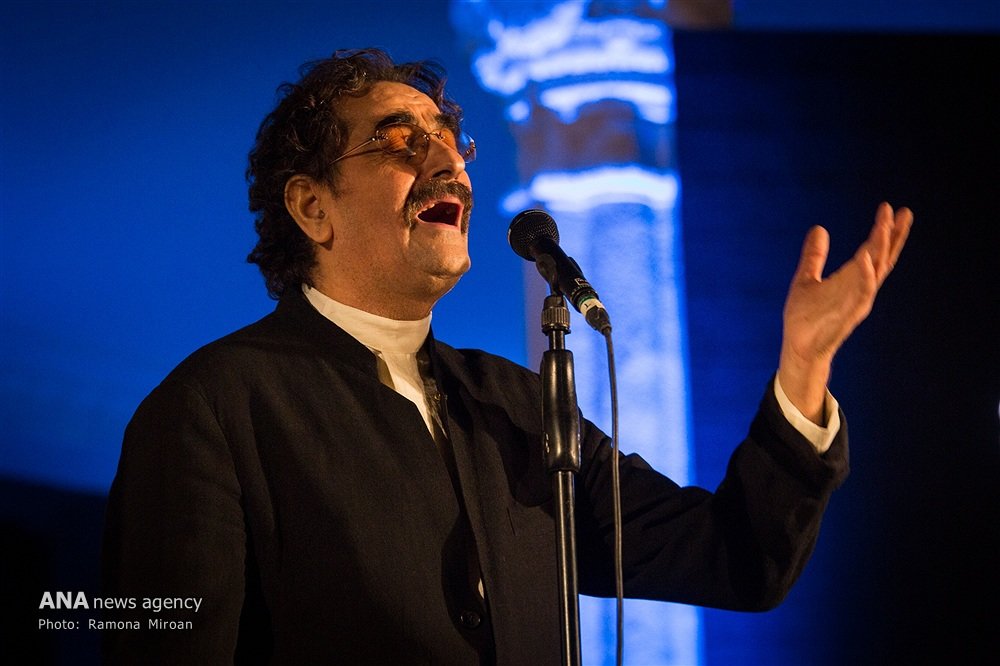 TEHRAN - The United Nations Educational, Scientific and Cultural Organization commemorated legendary Iranian vocalist Shahram Nazeri during a ceremony in Tehran on Saturday night.
The event was organized to honor Nazeri for his new musical project in which he has highlighted several cultural heritage sites in the central Iranian city of Isfahan.

A large number of Iranian cultural figures and officials, including Cultural Heritage, Tourism and Handicrafts Organization Director Masud Soltanifar and director of the UNESCO Cluster Office in Tehran Esther Kuisch Laroche, attended the ceremony, which took place in the courtyard of the Sadabad Cultural Historical Complex.
In her short speech, Laroche called Nazeri a singer who presents love and peace to people in his songs. She said that his works typically introduce Iranian culture and literature.
The ceremony went on with a performance by Nazeri for his new album, which has not been released yet.
In his short speech made before the performance, he called Iran "a country full of paradoxes."
"However, despite all these obstacles, I love Iran," he added.
"The love for Iran has convinced me to ignore opportunities to live an easy life abroad and to stay in the country. Apparently, there is no other way; we should pay for the love for our homeland," he stated.
Singer of a dozens of songs of the highest caliber, Nazeri received the Chevalier de la Légion d'honneur medal, one of the most coveted trophies in the world of art and culture, from the French government in 2007.
Photo: Shahram Nazeri performs during a ceremony that the UNESCO organized at Tehran's Sadabad Cultural Historical Complex on September 3, 2016 to commemorate the Legendary Iranian vocalist. (ANA/Ramona Miroan)
MMS/YAW