Rouhani to Qatar emir: Iran sees dialogue as only way to settle crises
September 13, 2016 - 19:12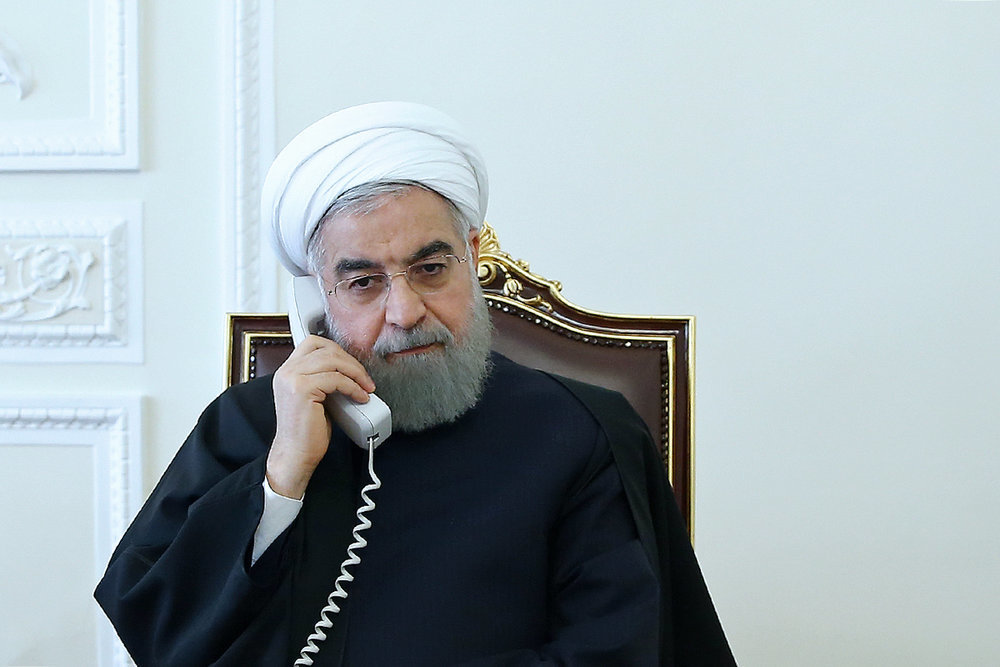 TEHRAN – Iranian President Hassan Rouhani told the Qatari emir on Monday that crises in the Middle East region must be settled by regional countries and only through political dialogue.
In a phone conversation with Sheikh Tamim bin Hamad al-Thani, Rouhani highlighted the importance of cooperation among the regional countries, especially the Persian Gulf littoral states.
"The Islamic Republic of Iran spares no effort to create and strengthen this procedure and all should make efforts in this area," he added.
Pointing to the spread of extremism, terrorism and violence in the region, Rouhani said, "Unfortunately, the region is not in a good situation and it is our duty to rescue the Muslims from terrorism and establish stability in the region and boost brotherhood among the Muslims."
For his part, Sheikh Tamim said that Iran has an important status in the region.
He highlighted the necessity of more dialogue between Iran and the Arab states bordering the Persian Gulf.
Expansion of relations and cooperation among the regional countries will benefit the people in the region who are fighting terrorism, the Qatari leader said.
Elsewhere, he said that Iran and Qatar have always enjoyed "historic" and "friendly" ties, noting that Doha welcomes expansion of relations with Tehran in various areas.
According to Qatar News Agency (QNA), the emir telephoned Rouhani to offer greetings for the Muslim Eid al-Adha feast which Muslims began celebrating on Monday.
It said the emir "asserted that (Persian) Gulf-Iranian relations must focus on the principles of good neighborly relations, mutual respect and the need to resolve any (Persian) Gulf-Iranian differences through dialogue and negotiations".

NA/PA