Iranian first-graders celebrate school year
September 21, 2016 - 18:22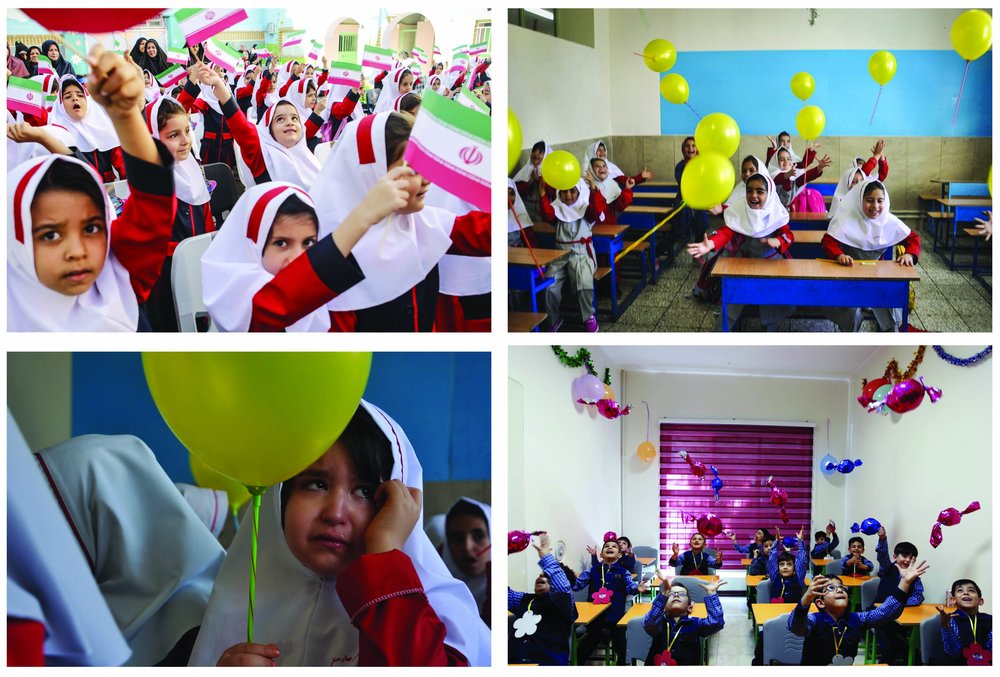 TEHRAN — Iranian first-graders celebrated the school year nationwide on Wednesday, Tasnim news agency reported.
Today the streets felt different all over the country with children dressed up in colorful uniforms going to school for the first time with their parents, with some feeling great joy and some others looking teary and scared at the thought of being parted from their parents.
"Jashn-e Shokufeha" literally meaning "blossoms celebration" is held annually on the last day of summer nationwide in Iran with the students' parents and some officials such as the education minister in attendance.
As announced by the Education Ministry some 1.4 million first-graders will go to schools in the 2016-17 school year and in general some 7.6 million students will study in elementary schools in the country.
Moreover, some 13,000 first ever teachers will also teach their first classes this year.
MQ/MG
(Photo by IRNA/ Amin Jalali, Zahra Bagheban, Marzieh Soleimani)