Blossoms festival: First graders celebrate school year
September 23, 2018 - 0:16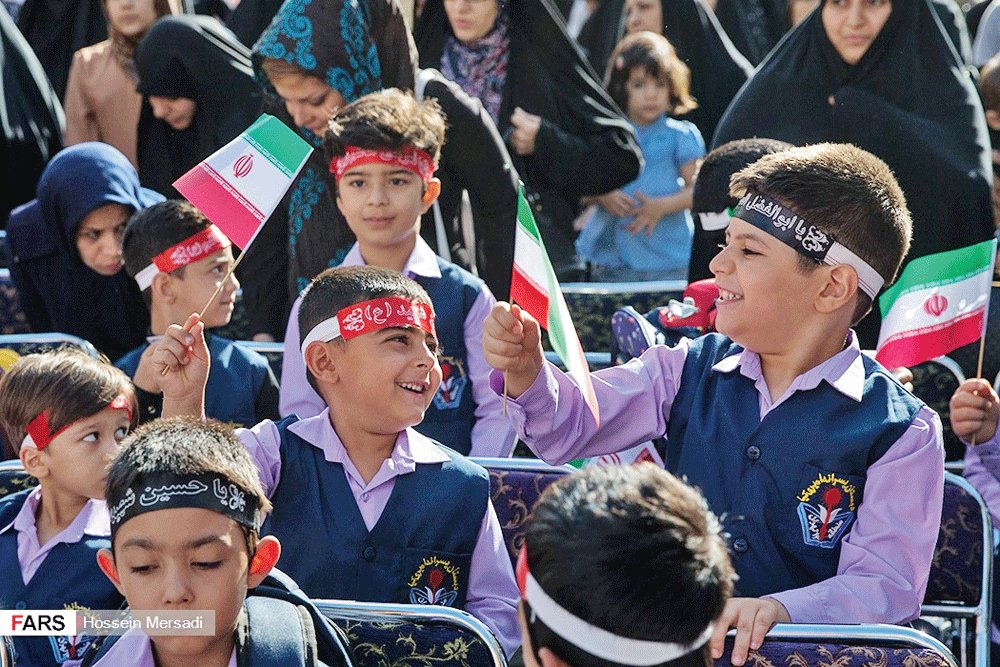 TEHRAN – "Jashn-e Shokufeha", literally meaning "blossoms festival", was held on Saturday nationwide in elementary schools, which were host to many students who celebrated their first school year.
Yesterday, many little students glowing in colorful uniforms walking hand in hand with their parents down the streets to enter schools and classrooms for the first time, some of whom grinning cheerfully imagining themselves in white doctor uniforms in the future and some others with teary eyes and a bit of anxiety being parted from their parents.
Annually on the last day of summer, first graders take part with their parents in "Jashn-e Shokufeha" to mark the start of the first school year. Education Minister Mohammad Bat'haei symbolically attended in an exemplary school.
"This year, some 1.4 million first graders and nearly 1 million preschoolers will begin their first year of education at 63,000 elementary schools throughout the country," ISNA news agency quoted Rezvan Hakimzadeh, an official with the Ministry of Education, as saying.
The minister Bat'haei, for his part, said that "It is essential to remove the educational obstacles to help the students enjoy school, for instance, educational spaces and playgrounds are limited in many schools around the country, so, we must expand educational spaces and ensure effective learning environment."
Bat'haei also highlighted that teaching at primary schools is a complex and hard task to accomplish relatively speaking, since it is the first time for the students to enter the educational system and teachers and school staff should do their best so that students would enjoy attending school.

FB/MQ/MG