Progress, resistance achieved via schools: Rouhani
September 23, 2018 - 18:3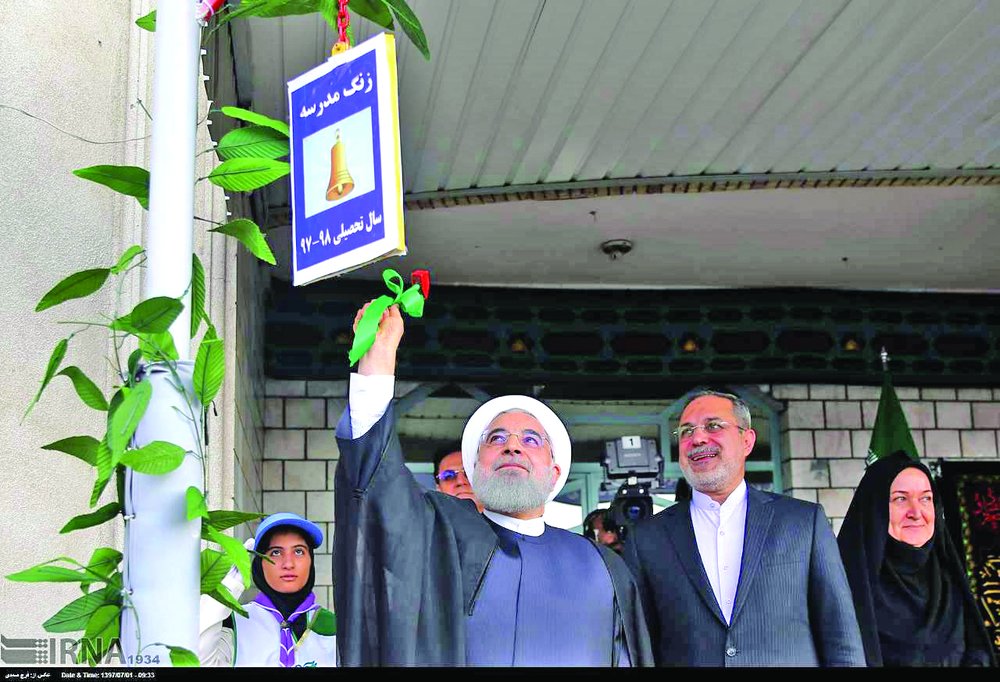 TEHRAN – President Hassan Rouhani on Sunday underlined the importance of schools for the Iranian society, saying Iran's progress and resistance was achieved through the schools.
Rouhani made the remarks during a ceremony to mark the first day of school year in Iran. He also in a symbolic gesture rang the bell at a girls' high school in Tehran, Mehr reported.
The president also urged the Ministry of Education to show in practice that there's no difference between men and women.
Moreover annually on the first day of school, which falls on the first day of the 7th Iranian calendar month of Mehr (starting on September 23), the president raises a question dubbed "the Mehr question" and asks students nationwide for sending replies to him.
This year's Mehr question is "What kind of skills you've learn at schools and what do expect to learn this year?"
President ask the question in order to improve students' power of deduction and cultivate interaction between students and teachers.
Iranian students start the school year on September 23, which marks the first day of autumn on the Iranian calendar, after a three-month summer vacation.
MH/MQ