Iran's literacy rate up to 97%
September 23, 2018 - 22:31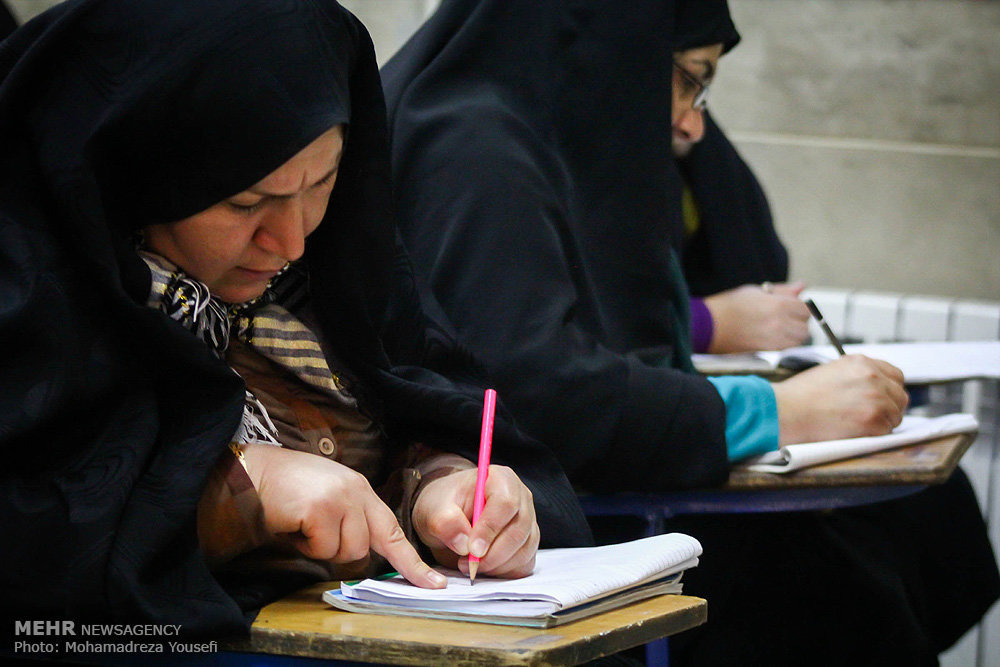 TEHRAN — The rate of literacy among Iranians between 10-49 years has reached 96 percent and also the population aged 10-29 years is reported to have a literacy rate of over 97 percent, Education Minister Mohammad Bat'haei has said.
Also, enrollment rate in primary education increased to almost 98 percent, which is hoped to enhance to 100 percent, IRNA news agency quoted Bat'haei as saying on Saturday.
Out-of-school youth to enter schools
In the last school year (September 2017- June 2018), despite all the efforts of the responsible bodies, there have been some 142,000 out-of-school children, and this year it is estimated that the number will not increase, Bat'haei said.
"At the same time, we have succeeded in enrolling 31,910 school dropouts in primary schools."
Iran's Literacy Movement Organization was awarded the 2018 UNESCO Confucius Prize for Literacy.
Bat'haei noted that the UNESCO prize has been granted to the organization for its program 'consolidated teaching of literacy and ICDL basic computer skills'.
The UNESCO Confucius Prize for Literacy gives special consideration to literacy amongst adults in rural areas and out-of-school youth, particularly girls and women.
Iran's Literacy Movement Organization is officially tasked with eradicating illiteracy and educating illiterate youth and adults.
Foreign nationals studying in Iran
Approximately 27,000 foreign nationals are covered annually by the Literacy Movement Organization programs, the education minister said.
He further explained that last year the ministry made efforts to enroll 5,669 undocumented foreign nationals in primary schools in coordination with the Ministry of Interior and other related organizations, and it is planned to increase the number this year.
Earlier in August, Gholamreza Karimi, deputy director for international affairs department at the Ministry of Education, told the Tehran Times that some 450,000 foreign national students are studying at schools in Iran of which 420,000 are Afghan nationals.
Up to the year 2015, documented students who amounted to 300,000 could enroll at schools in Iran, however, following a decree issued by the Leader of the Islamic Revolution Ayatollah Seyyed Ali Khamenei in May 2015, all foreign nationals, even those who have no identification and are living in Iran illegally, are allowed to attend schools.
"The decree which was issued for humanitarian reasons made us to enroll all foreign national students regardless of their status," Karimi said, stating the decree increased the number of students by 110,000 and now all students who have a health permit from the Ministry of Health and a statement from the Interior Ministry can attend schools.
"These students are not required to pay any tuition fee charges and we always emphasize the fact that no students should be forced to drop out of school," Karimi highlighted.
FB/MQ