School for Afghan nationals inaugurated in southeastern Tehran
October 16, 2018 - 20:16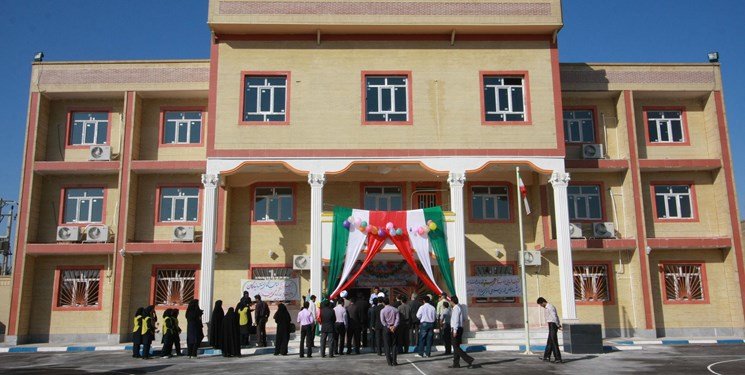 TEHRAN — An elementary school opened in Varamin, southeastern Tehran, for Afghan nationals, Fars reported on Tuesday.
The school including 6 classes was opened during a ceremony with Education Minister Mohammad Bat'haei in attendance.
The school was built in a collective attempt between Iranian philanthropists and United Nations High Commissioner for Refugees, the report added.
In an interview with the Tehran Times in early August deputy for international affairs department of the Ministry of Education Gholamreza Karimi said that Tehran province ranks first in the number of foreign national students as more than 100,000 students are studying at schools in Tehran.
Up to the year 2015 documented students who amounted to 300,000 could enroll at schools in Iran, however, following a decree issued by the Leader of the Islamic Revolution Ayatollah Seyyed Ali Khamenei in May 2015, all foreign nationals, even those who have no identification and are living in Iran illegally, are allowed to attend schools now.
There are some 450,000 foreign national students studying at schools in Iran of which 420,000 are Afghan nationals, Karimi said stating that, this increased the number of students by 110,000 and now all students who have a health permit from Ministry of Health and a statement from Interior Ministry can attend schools.
Karimi also explained that there are some schools which are solely allocated to Afghan national students and Afghan teachers also teach the students, however, they are required to implement the curriculum subjects taught at other Iranian schools, but in general most Afghan students are studying at schools along with Iranian students.
MQ/MG