Iran's support for refugee students unnoticed, says minister
November 11, 2018 - 21:27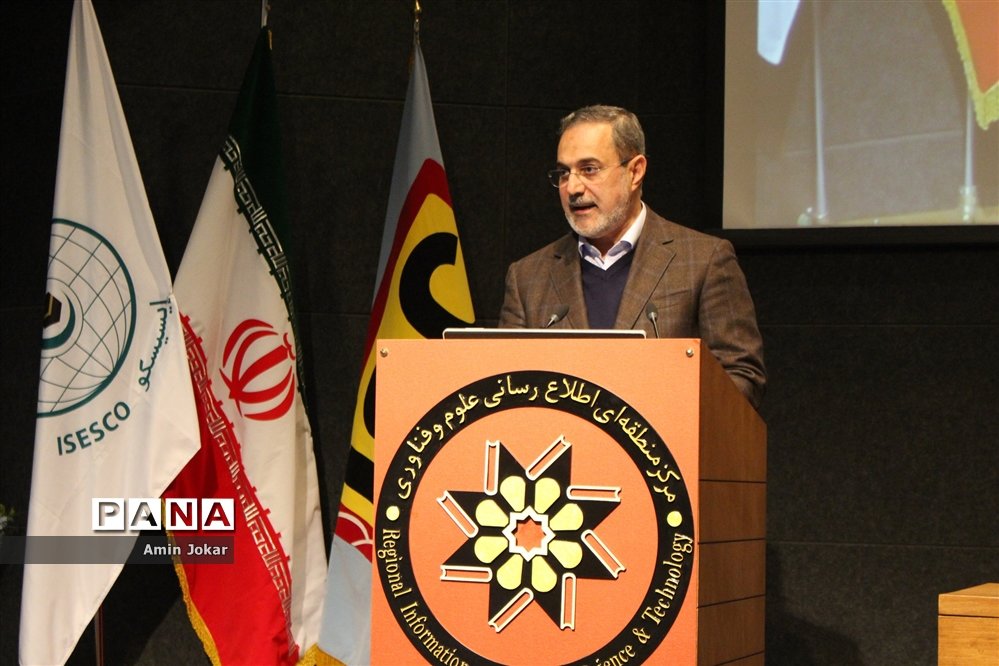 TEHRAN — Iranian Education Minister Mohammad Bat'haei regretted that Iran is receiving limited coverage for its support for refugee students from international entities.
Bat'haei made the remarks in his opening speech at the Islamic Educational, Scientific and Cultural Organization (ISESCO) meeting of the Secretaries General of Member States' National Commissions kicked off in the city of Shiraz on Sunday, November 11.
"International agencies' financial support for Iran to provide these students with proper education is inadequate and this is while annually more than 400,000 foreign national students are studying at schools in Iran."
It's been more than 4 decades that Iran is playing host to refugees, Bat'haei said, adding that, due to persistent conflicts in the region many refugee children are suffering from mental and physical disorders and ministries of health and education are jointly collaborating to offer these children good medical care.
"We are treating these children just like our own citizens and we are proud to see Afghan national experts who have finished schools or university in Iran."
Following a decree issued by the Leader of the Islamic Revolution Ayatollah Seyyed Ali Khamenei in May 2015, all foreign nationals, even those who have no identification and are living in Iran illegally, are allowed to attend schools now.
Minister also commented on enrollment rate in primary education in Iran saying that it exceeds 99 percent in the country and that enrollment of boys and girls in primary education is almost equal in the country.
---------------- ISESCO's meeting of secretaries general
The event takes place in partnership with the Iranian National Commission for ISESCO and in cooperation with the Islamic World Science Citation Center (ISC). It will run through November 12.
According to ISESCO official website, the meeting aims to promote cooperation relations and partnership among National Commissions so as to share benefits, capitalize on successful experiences, support innovative scientific research, and suggest executive procedures and measures likely to enhance the quality of scientific publications in Member States.
It also focuses on exploring the best ways to enhance the performance of scientific research and better meeting the current needs of knowledge-based economies, and formulating practical steps to encourage scientific research, technology and innovation including the enhancement of research performance in Member States and promotion of the Islamic Scientific Network.
This meeting has brought together the Secretaries of National Commissions of Jordan, Afghanistan, Benin, Burkina Faso, Tajikistan, Uganda, Pakistan, Brunei Dar Salam, Bangladesh, Chad, Togo, Tunisia, Djibouti, Senegal, Sudan, Suriname, Iraq, Sultanate of Oman, Gabon, Guinea, Guinea Bissau, Palestine, Republic of Comoros, Qatar, Cote d'Ivoire, Kuwait, Libya, Mali, Maldives, Malaysia, Mauritania, Niger, and Nigeria.
ISESCO is represented in this meeting by Mohamed Ghemari, Director of the Secretariat of the Executive Council, General Conference and Specialized Ministerial Conferences, Dr Aicha Bammoun, Programme Specialist at the Directorate of Science and Technology, and Ali Akdim, from Service of Cooperation with National Commissions.
MQ/MG