Animation series promoting racial equality, anti-oppression produced  
October 4, 2016 - 19:6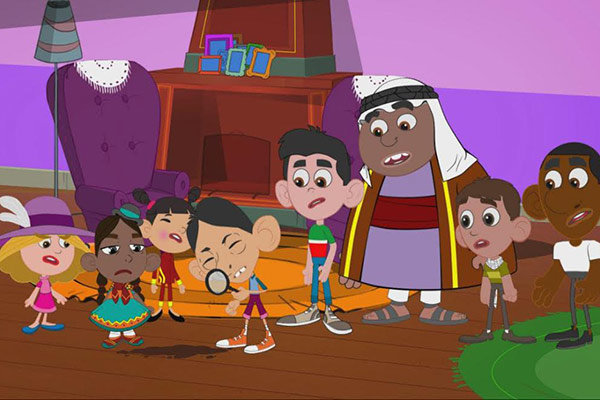 TEHRAN -- The Owj Arts and Media Organization has completed the production of an animation series, which prepares food for thought for children on racial equality and anti-oppression.  
The series entitled "The Little Bosses" is composed of thirteen 3-minute episodes, director Mohammadreza Hesai said in press release on Tuesday.
The story of the series aimed at children between four and six is set in a kindergarten, which houses children from all races. Each child at the kindergarten represents the president of a country.
"The story in each episode familiarizes children with concepts like racial equality, fighting against oppression and despotism, etc.," Hesai said.
"Introducing these concepts to the age group is both a difficult and unique job," added Hesai who is also the writer for the series.
He has merged the cut-out and two-dimensional techniques to make the series within 45 days.
"The Little Bosses" produced at the Sanjaqak Animation Studio in Tehran is scheduled to premiere next week on Puya, IRIB's channel dedicated to children.
Hesai said that the production of the second season of the series will begin in the near future.
Owj, an Iranian institution producing revolutionary works in art and cinema, has previously made "The Return", a romantic animation that criticizes Zionism.
Photo: A scene from "The Little Bosses"
MMS/YAW