Iran, Vietnam agree to quintuple bilateral trade to $2b
October 8, 2016 - 9:29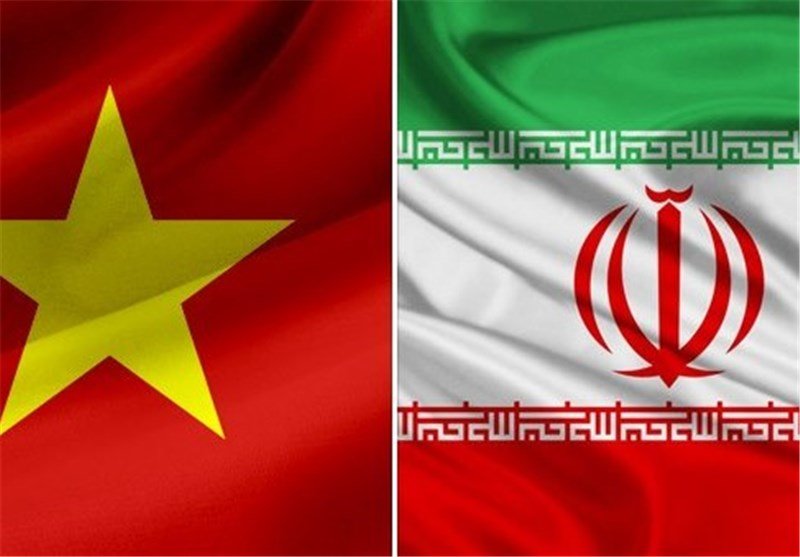 TEHRAN- "Iran and Vietnam are decided to raise their mutual trade value fivefold," the Iranian Industry Minister Mohammadreza Nematzadeh announced in Hanoi on Thursday, IRNA reported.
During the Iranian President Hassan Rouhani's Thursday meeting with his Vietnamese counterpart Tran Dai Quang, both sides decided to expand the worth of mutual trade between the two countries up to $2 billion from its current $390 million, Nematzadeh, who accompanied President Rouhani in his trip to Hanoi as the head of Iran-Vietnam Joint Economic Committee, added.
He, in addition, noted that besides plan to develop bilateral economic, banking, financial, tourism, and commercial relations, probabilities are high for Tehran-Hanoi direct flight to be launched.
However, according to Nematzadeh, the two countries are faced with some barriers on the way to expand their mutual ties, in particular lack of direct banking ties which has made Tehran and Hanoi use banks of other countries for their bilateral financial transactions.
As he further described, the governor of the Central Bank of Iran (CBI) Valiollah Seif, who accompanied the Iranian delegation to Hanoi, has signed MOUs with Vietnamese banking officials for facilitation of banking ties and easing attraction of investments between the two sides by opening a joint bank account between the two capitals.
The Iranian industry minister also added that negotiations are underway between Iran and Vietnam to establish preferential trade between the two nations.
In his meeting with President Rouhani, President Quang called for more bilateral cooperation in petrochemical industries which he believes Iran has a good command of engineering and expertise in.
HJ/MA