Tehran, Hanoi pen co-op agreements on facilitating trade
July 10, 2016 - 9:1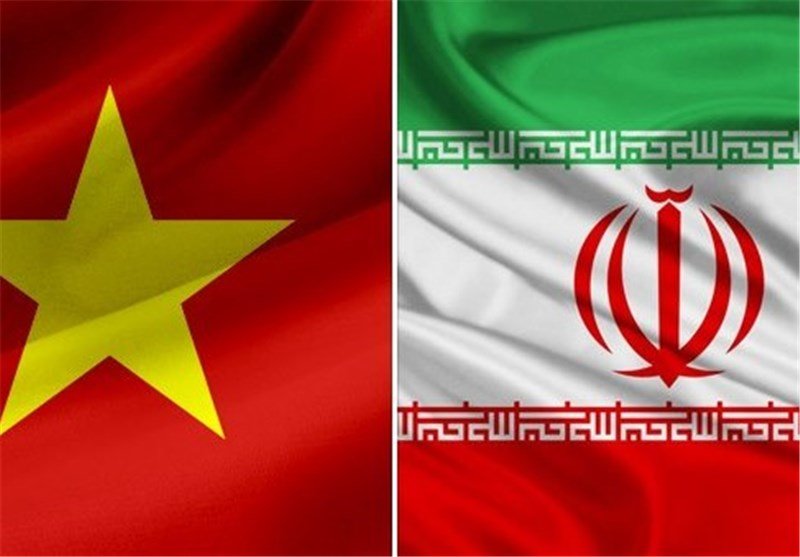 TEHRAN- On the last day of Iran-Vietnam Joint Economic Committee's second meeting in the Vietnamese capital, the two sides signed various Memoranda of Understanding (MOU) in different areas to facilitate bilateral trade, the Iranian Ministry of Industry, Mining and Trade Public Relations Department reported on Saturday.
The inked agreements, as Deputy Industry Minister Valiollah Afkhamirad said, include future cooperation on banking relations, preferential trade, exchange of goods, holding joint exhibitions, and etc.
Afkhamirad, who is also the head of Iran's Trade Promotion Organization (TPO), added that the Vietnamese side expressed tendency towards easing baking ties with Iran and both sides pursue to hit the two billion dollar volume of trade ties in near future.
Earlier in March, Iran's President Hassan Rouhani said Tehran and Hanoi have decided to boost the volume of their trade exchange nearly six-fold to two billion dollars in five years' time.
"We have decided to increase the level of trade transactions between Iran and Vietnam, which currently stands at $350 million, to two billion dollars in the next five years," Rouhani said in a press conference with his visiting Vietnamese counterpart Truong Tan Sang in Tehran.
The Iranian president said that the two countries enjoy very good potentialities that can be developed after the removal of sanctions against the Islamic Republic.
Vietnam and Iran established relations in 1973 and since then the two countries have increased political and economic cooperation through exchange of visits by senior officials from both sides.
HJ/MA