By Seyed Hossein Mousavian
America's attitude toward Iran risks shifting Tehran's East-West balance toward Russia
October 15, 2016 - 9:48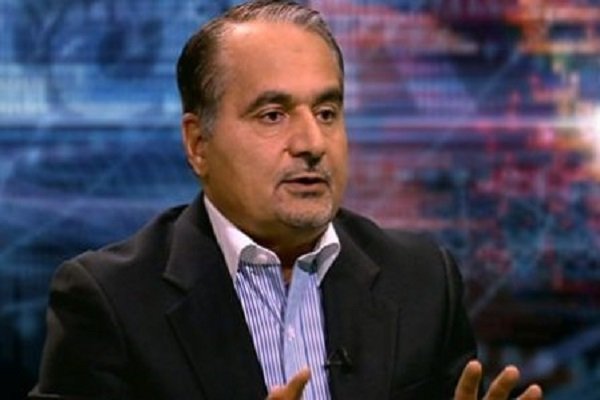 Russia's Foreign Ministry announced this week that diplomats from Russia, the U.S. and regional powers in the Middle East would meet in Switzerland this weekend to discuss the crisis in Syria. The U.S. State Department has said the talks are aimed at finding, "a multilateral approach to resolving the conflict in Syria, including a sustained cessation of violence and the resumption of humanitarian aid deliveries." While diplomats from regional powers Saudi Arabia and Turkey are expected to attend, it is not yet clear whether Iranian representatives will be present. The key to Iranian cooperation with world powers on such a regional issue, however, remains the proper implementation of the nuclear deal.
There is no question that since the Iran nuclear deal was struck last year, Iran's relations with Western and Eastern countries have improved dramatically. Numerous trade deals have been signed between Iran and countries in Europe, Asia and even the United States. After decades, Boeing has started selling component parts for passenger aircraft to Iran and is on the verge of finalizing a $27 billion sale of 118 passenger aircraft to an Iranian airline.
With that said, it is clear that Iran's ties with Eastern countries such as Russia have operationalized far quicker. Due to Iran's important role in crises in Syria, Yemen and Iraq, the direction of Iran's relations with Russia or the United States will have far-reaching consequences on the political equations in the region and beyond.
If Tehran is forced to alter its political equation between Eastern and Western blocs, there could be consequences for conflicts like Syria and Yemen.Throughout their millennia-spanning history, Iranians have established massive empires and been dealt serious territory-costing blows. Among the worst of these were the 1813 Treaty of Gulistan and 1828 Treaty of Turkmenchay, inflicted by Russia and resulting in still-lingering anti-Russian sentiment in Iran. The terms were humiliating, costing Iran all of its holdings in the Caucasus, comprised of modern-day Azerbaijan, Armenia, Georgia and Dagestan, which for centuries were part and parcel with Iranian national identity. From that point on, Iran experienced a period of foreign domination, particularly from Great Britain and Russia, who after World War I outright occupied large parts of Iran.

The U.S. and Iran
U.S.-Iran relations on the other hand stretch back to 1856, with the signing of the Treaty of Commerce and Friendship in Istanbul. For roughly the next century, until 1953, America's role in Tehran would be one of standing against British and Russian hegemonic aspirations over Iran and supporting the struggle towards establishing constitutional rule in Iran. One American, Howard Baskerville, was even killed fighting alongside Iranians during Iran's Constitutional Revolution.
Change will not come from Iran alone.However, in 1953, the U.S. drastically reversed its approach to Iran and joined the British in instigating a coup d'état against democratically-elected Prime Minister Mohammad Mossadegh. Mohammad Reza Pahlavi, the Swiss-raised shah widely derided as a tool of foreign interests, was placed back on the throne and Iran's path to independence and democracy was closed off.
For the next quarter-century, America would prop up the authoritarian and corrupt regime of the shah, effectively replacing Russia and Britain as the main great powers seeking to dominate Iranian affairs.
The 1979 Islamic Revolution marked the end of nearly two centuries of foreign domination over Iran and the adoption of a national security strategy centered on the principle of "neither East nor West." This policy represented a rejection of Eastern and Western imperialism and was aimed at safeguarding Iran's national, religious and civilizational identity and prowess.
[Recent U.S. legislative actions] have proved to many Iranians that the U.S. cannot be trusted and have foreclosed any opportunity to end U.S.-Iran hostility.Immediately following the revolution, in 1980, Iraqi dictator Saddam Hussein invaded Iran with the aim of conquering oil-rich Iranian territory. Iraq became the world's largest weapons importer during the war, making roughly $63 billion in purchases, with 85 percent of Iraqi arms from the Soviet Union. For its part, the U.S. provided Saddam with logistical and political support, including the material and know-how to develop chemical weapons, which would kill some 5,000 Iranians.
With the sacrifice of hundreds of thousands of its citizens, Iran was able to defend its territorial integrity in the war, and its policy of "neither East nor West" persevered. After the war, U.S.-Russian approaches to Iran diverged. The U.S. continued policies aimed at regime change while Moscow sought to develop friendly relations.

Iran and Russia
In June 1989, Iran's parliamentary speaker Hashemi Rafsanjani traveled to Moscow for talks with Soviet President Mikhail Gorbachev. The landmark trip resulted in over $15 billion in agreements, including Russia building the Bushehr nuclear reactor and providing technology and arms to rebuild Iran's military, which had until then been wholly reliant on American armaments.
Rafsanjani at the same time was cognizant of the risk of dependency on any one power and wanted Iran to have competitive international economic and political partnerships. He endeavored to develop balanced relationships with world powers. His outreach to the U.S. came in the form of orchestrating the release of American hostages in Lebanon, and offering the U.S. oil firm Conoco a $1 billion contract in Iran. However, his goodwill gestures would not be reciprocated and the U.S. opted to increase sanctions.
The 1979 Islamic Revolution marked the end of nearly two centuries of foreign domination over Iran and the adoption of a national security strategy centered on the principle of 'neither East nor West.'During the nuclear crisis period, the U.S. also increased hostility with Iran while Russia struck a balance in its policies. Moscow supported U.N. Security Council resolutions against Iran while opposing unilateral and multilateral sanctions by the U.S. and Europe.

Since the July 2015 nuclear deal, U.S. President Barack Obama has opened the door to a new U.S.-Iran relationship. This has been evident by the U.S. reimbursing Iran $1.7 billion for a pre-revolution military sale, a prisoner exchange which for the first time involved intelligence agencies from each side cooperating, the speedy release of U.S. sailors who drifted into Iranian waters, the U.S. Treasury Department issuing licenses for Airbus and Boeing to sell aircraft to Iran, Iran's invitation to participate in the Syria peace talks and U.S. attempts at negotiating with Iran on other regional issues.
But American hawks, and the lobbies of countries opposed to the Joint Comprehensive Plan of Action like Israel and Saudi Arabia, have placed incredible pressure on Obama to prevent further U.S.-Iran détente. Over 30 pieces of anti-Iran congressional legislation have been considered in just the past year.
The U.S. Supreme Court also ruled earlier this year that nearly $2 billion in Iranian assets held in New York can be seized in compensation for victims of alleged Iranian-sponsored terrorist attacks. These provocations have proved to many Iranians that the U.S. cannot be trusted and have foreclosed any opportunity to end U.S.-Iran hostility.
The direction of Iran's relations with Russia or the United States will have far-reaching consequences on the political equations in the region and beyond.However, Russian President Vladimir Putin, without any worry about outside pressures, traveled to Tehran in November 2015. He gifted a historic Quran to Iran's Supreme Leader Ayatollah Ali Khamenei and held an unprecedented private meeting with him. Ali Akbar Velayati, a senior foreign policy advisor to Ayatollah Khamenei, has said of the meeting: "As someone who has worked in the foreign policy arena for 34 years, I can say that ever since the revolution there has never been a meeting with such quality and importance in which various strategic issues were discussed." After his meeting with Ayatollah Khamenei, Putin took several important steps toward establishing a more strategic relationship with Iran, including delivering the S-300 missile defense system, providing a $5 billion loan, signing agreements to build additional nuclear power plants in Iran and increasing regional cooperation, particularly over Syria. In return, Iran has allowed Russia use of an airbase in western Iran to conduct airstrikes in Syria, a privilege it has not given to any foreign power since before the revolution.
Given its civilizational history, during most of which it played a leading role in the region, Iran will undoubtedly continue to be a major regional power. Its foreign policy will also continue to be based on the tenet of "neither East nor West." That said, Iran's success in maintaining this policy rests on its ability to balance its relations with the major Eastern and Western powers ? in this case the United States and Russia. While its friendly ties with Russia will persist because they are neighbors with shared interests, the success of Iran's "neither East nor West" policy ? which will secure a balance with both the Eastern and Western blocs ? will benefit Iran and the cause of a more stable regional and international order.

But change will not come from Iran alone, nor are the implications of this foreign policy doctrine's success or failure solely confined to the Islamic republic. For Iran's strategy to succeed ? and indeed for the relations between the key powers in global crises to remain somewhat intact ? it is essential that Washington alter its approach to Tehran, too. Syria serves as a good test case for such a new U.S. approach to Iran. A recent piece in Foreign Policy highlighted what it would take to do this: direct negotiations with Iran. The article emphasizes that, "Iran will have to be part of any political solution." As long as the complete and precise implementation of the nuclear deal is not realized, however, the U.S. should not count on serious engagement with Iran on regional issues such as in Syria.
Seyed Hossein Mousavian is a Middle East security and nuclear policy specialist at Woodrow Wilson School of Princeton University and author of "Iran and the United States: An Insider's View on the Failed Past and the Road to Peace."