Rouhani sees himself on par with modernizer Amir Kabir  
October 24, 2016 - 21:10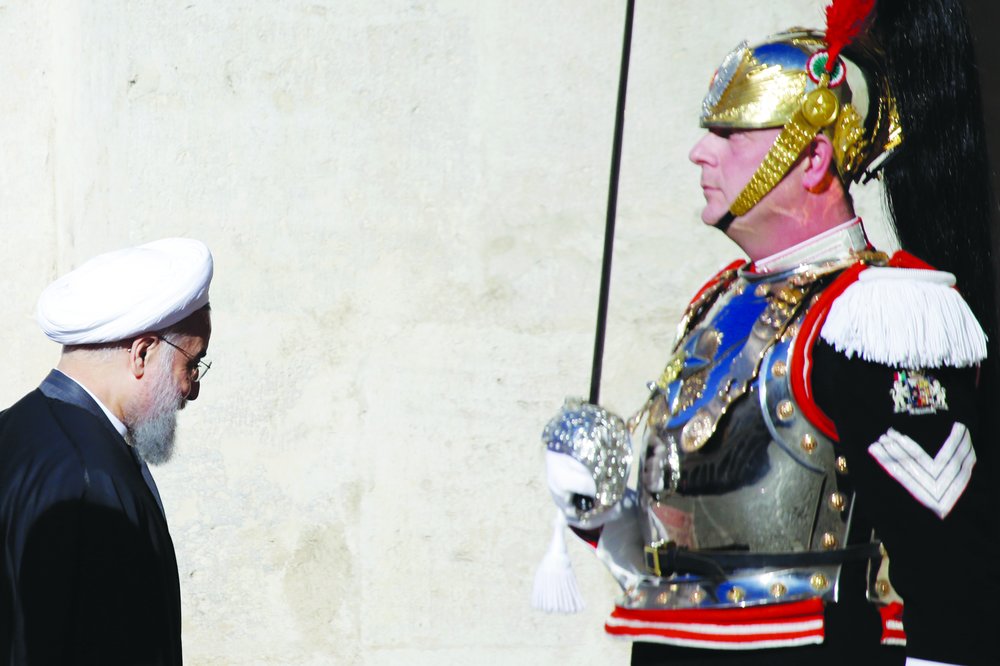 TEHRAN – If there is one in the contemporary Iran who is on a par with the Iranian modernizer politician Amir Kabir, President Hassan Rouhani believes it is him. 
"Amir Kabir practiced some just flexibility (for the first time) in the history of Iran, helping the country to remain independent and benefit from the scientific progress then made in the world…" said Rouhani on Sunday in Markazi province, Amir Kabir's hometown.
Amir Kabir whose real name is Mirza Taghi Khan Farahani (1807-1852) was chancellor under Naser al-Din Shah Qajar, appearing to be one of the most capable and innovative figures in the whole Qajar period.
Amir Kabir is most honored for his reformist mindset in then dormant, backward society of Iran where he founded Dar al-Fanun and published the Vaqaye-ye Ettefaqiyeh, the first newspaper ever.
Soon Dar al-Fanun emerged as a science hub where European teachers hired by Amir Kabir taught science and foreign languages.
The nuclear deal the Rouhani administration championed with the West serves as a background to Rouhani's not-so-veiled comparison.
Prior to the removal of U.S.-led sanctions against Iran, the country's industry and economy was strained under the most crippling pressures.
However, the deal laid the groundwork for the country to re-engage with the global community, facilitating, inter alia, access to technology.
However, the opponents inside the country believe Iran should stand on her own feet and see the deal in stark contrast to the revolutionary spirit of the country and its culture.
On the contrary, Rouhani keeps boasting of the deal, saying international interactions help the country to obtain what it needs.
"We should take the lesson that constructive interaction with the world means that while preserving our principles, ethics, culture, religion, and revolution we can dialogue with the world and obtain what we need for the country's progress," Rouhani noted.
After the nuclear deal, Iran has been seeking contacts with international technology moguls in a bid to overhaul its outdated industry.
It is not clear what would have happened to Iran if Amir Kabir had not taken the initiative to reform the society, Rouhani stressed, drawing a tentative analogy with the current situation of the country if the nuclear deal had not been inked.
Rouhani's remarks are supported by the commander of Iran's Passive Defense Organization who had said Washington had planned a major attack on Iran's infrastructural facilities in the event the nuclear negotiations would have failed.
AK/PA