Araqchi urges Islamic countries to show real face of Islam
October 27, 2016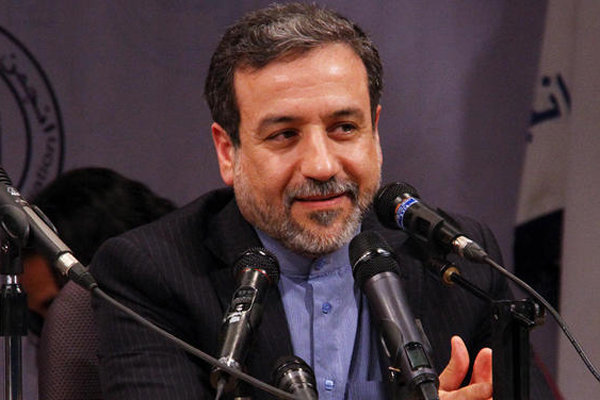 TEHRAN – Iran's deputy foreign minister has said that the most important task of the Organization of Islamic Cooperation is to introduce the discourse of real Islam and present the real face of Islam, ISNA reported.
Abbas Araqchi made the remarks during the 4th International Model-OIC (4th IMOIC) that kicked off on Wednesday in Mashhad, Iran.
"All strata of Islamic communities have the duty to substitute the West's violence-laden discourse on Islam with a discourse on real Islam," he said.
The deputy foreign minister went on to say, "Nowadays, blind sectarianism, fratricide, as well as Takfiri and Daesh terrorism have presented an ugly image of Islam to the world that is alien to its identity."
Araqchi denounced what he called "blind terrorism" for committing heinous crimes in different countries such as Iraq and Syria.
"Terrorism would have completely taken over Syria and Iraq if it were not for Iran and other Muslim countries' great efforts in this fight," he added.
The deputy foreign minister also called on certain regional countries to stop backing ISIS and other Takfiri groups, saying "those countries should join the fight against terrorism."
He further urged youth in Islamic communities to play a key role in cementing Islamic unity.
Elsewhere in his remarks, Araqchi lauded the OIC member states for their resistance against the Zionist regime and solidarity with the Palestinian cause.
"The majority of the organization's member states are countries that were liberated from Western colonialism in the recent decade."
Araqchi described the goals of the organization as "promoting international peace, unity, creating friendly atmosphere as well as fighting the Zionist enemy and liberating Quds."
He also said the Muslim world is facing common threats, that if neglected, would pose great danger to Muslim nations.
"Iran's Foreign Ministry is fully prepared to cooperate with OIC Youth Forum in order to move toward promoting unity among Muslims across the world," Araqchi said.
MH/PA