By Yuram Abdullah Weiler
Sisi's policy switch on Syria widens Egypt-Saudi split
December 3, 2016 - 13:43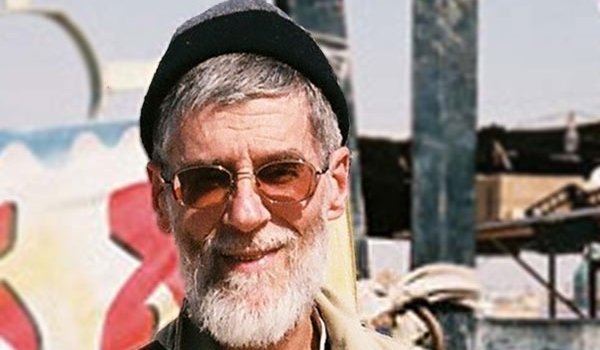 "Our priority is to support national armies, for example in Libya to assert control over Libyan territories, and deal with extremist elements. The same with Syria and Iraq." Egyptian President Abdel Fatah al-Sisi
When Egyptian President Abdel Fatah al-Sisi met with Lebanese prime minister Tammam Salam in June 2015, al-Sisi informed Tammam to be prepared for the fall of Syrian President Bashar al-Assad, which could occur "at any moment." Now the Egyptian head of state has announced his support for the besieged Syrian leader and will be dispatching forces to supplement Egyptian troops already in the country since early November.
The move has lowered the temperature of Cairo's already lukewarm relations with Riyadh. The big chill seems to have intensified when Egypt backed a UN Security Council resolution on Syria drafted by Russia in October 2016. The resolution proposed by Russia contained much the same language as a rival resolution drafted by France, with the exception of a demand "that all parties immediately end all aerial bombardments of and military flights over Aleppo city."
Strangely enough, the Egyptian ambassador to the UN, Amr Abu Atta, voted for both the French and Russian draft resolutions. Justifying his seemingly ambivalent position, Atta explained that both drafts contained many common points, and that Egypt wants to support all efforts to end the tragedy in Syria. The Saudi ambassador, Abdallah al-Mouallimi, expressed his displeasure over the vote of the Egyptian ambassador, calling it "painful."
Following the vote, the Riyadh regime retaliated by cutting Saudi Aramco oil aid deliveries to Egypt; however, a five-year contract reportedly remains in force. Yet the October 8th draft resolution vote appears to have exposed an existing rift in relations between Egypt and Saudi Arabia. In fact, there now seems to be a fundamental disjunction of views between Cairo and Riyadh on the direction of a "post-Arab-Spring" Middle East, quite the opposite of the "strategic and fraternal" relations between the two Arab countries proclaimed by Egyptian foreign minister Sameh Shoukri after a January 2016 meeting with his Saudi counterpart, Adel bin Ahmed Al Jubeir.
In funding the coup that overthrew Egypt's first democratically-elected president, Mohammad Morsi, the Saudi royals had hoped to entice Sisi to join them in their regional hostility towards Iran. Instead, the Egyptian leader not only has withheld Egypt's forces from participating in Saudi proxy wars against Iran, but also has even hinted at warmer relations with Tehran, much to the chagrin of the Wahhabi war lords.
After Sisi's successful coup in 2013, the U.S. suspended foreign military aid for two years. As a result, Sisi, logically, reached out to Russian president Putin, who pledged increased support to Egypt and even alluded to inclusion in the Eurasian Economic Union, which consists of Russia, Kazakhstan, Belarus, Armenia and Kyrgyzstan. Russia's assistance on the construction of nuclear power plants was also discussed.
The warming trend in Cairo-Moscow bilateral ties undoubtedly unnerved Washington, so in March 2015, the Obama administration countered by signing off on a large package of advanced military hardware, which included 12 Lockheed Martin F-16 fighters, 20 Boeing Harpoon missiles and up to 125 General Dynamics M1A1 Abrams tank kits. Citing U.S. national security interests, Obama also pledged to continue to ask congress for the $1.3 billion per year military aid despite Egypt's failure to gain "democracy certification." Historically, Egypt is the second largest recipient of U.S. foreign military assistance; the Israeli entity being number one.
Obtaining military weaponry for a country in economic distress by balancing against major powers is understandable, but causing an open split with major benefactor Saudi Arabia over Syria is not. Certainly, it is possible that Riyadh could further cut assistance to Cairo and possibly even support other Egyptian generals in a coup to oust Sisi. But this is not likely, since Russia, and perhaps even Iran would step in to make up any shortfall should the Saudis pull the aid plug on Egypt. And since both Russia and Iran are supporting the legitimate government of Syria under president Bashar al-Assad, it follows that Egypt would want to do likewise.
Furthermore, Saudi Arabia is tied down in regional wars it has started in Bahrain, Yemen and Syria as well as an ongoing oil price war, all of which are placing an enormous drain on Saudi financial reserves. Accordingly, Riyadh is not in a favorable financial position to exert substantial pressure on Cairo to impel Sisi to adopt the Saudi worldview. Saudi threatening to cut off oil shipments to Egypt had no effect either.
And despite rhetorical attempts at downplaying the dispute to the contrary, Egypt is clearly at odds with Saudi Arabia over Syria. "The [Saudi] Coalition fighting in Syria may want to change the regime in the country, but that is not Egypt's position," stated Egyptian Foreign Minister Sameh Shoukri in an interview with Egyptian media. The public statement followed an unexpected meeting between Shoukri and his Iranian counterpart, Dr. Mohammad Javad Zarif, on September 23 on the margins of the annual UN General Assembly session in New York.
Another factor in all this is the election in the U.S. of the flamboyant showman/real estate tycoon Donald Trump, whose foreign policy statements about Iran, Russia and Syria imply contradictory goals. Regarding Russia, Trump has expressed a desire to seek better relations with Putin. Concerning the fight against the so-called Islamic State, the U.S. President-elect claims eradicating Daesh is his number-one priority in the Middle East. As a result, even President al-Assad has expressed hope that the U.S. and Syria could be "natural allies" against terrorism.
On the one hand as a result of approaching the Russian position on Syria, Trump would by logical necessity become a de facto ally of Iran in the war against terror. But then on the other hand, Trump has also threatened to dismantle the nuclear agreement between Iran and the P5+1 countries, something that would decidedly sharpen tensions between Tehran and Washington. And this would also be an unfortunate development for Sisi, since bilateral ties with Iran appear to be thawing, after having been on ice from the time of Egypt's acceptance in 1979 of a U.S.-brokered peace deal with the Israeli entity.

Nevertheless, Sisi may be hedging his bets with Russia by warming up to Trump. "I believe that President-elect Trump will be more rigorously engaged with the issues of the region," he said, adding, apparently without sarcasm, "As a matter of fact President-elect Trump has shown deep and great understanding of what is taking place in the region as a whole and what is taking place in Egypt." Former U.S. ambassador Gary Grappo, now at the Center for Middle East Studies at the University of Denver's Korbel School for International Studies, disagrees. "President-elect Trump has little knowledge of the Middle East, and his campaign was marked by a singular dearth of detail about whether or how exactly he will address the region's many problems."
While Sisi's praise for Trump may seem somewhat inflated, the Egyptian leader knows full well of the danger posed by Daesh to his country. With terrorist attacks for which Daesh has claimed responsibility occurring in the Sinai and elsewhere in Egypt, Sisi may have chosen to support the Syrian military to fight his war on terror in Syria instead of in the Egyptian homeland.
YAW/PA