Iran to UN: U.S. will be responsible for consequences of JCPOA breach
December 7, 2016 - 16:48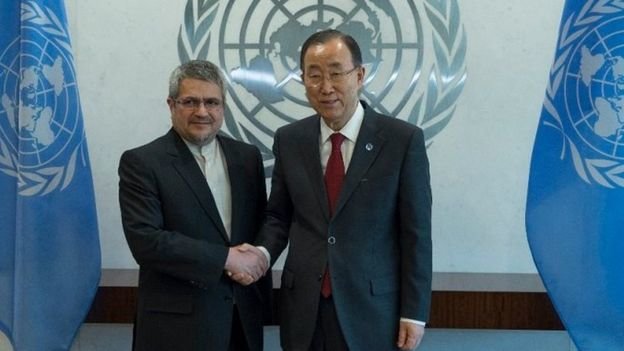 TEHRAN - Iran's Ambassador to the UN Gholamali Khoshroo has said that an implementation of the Iran Sanctions Act will be a violation of the JCPOA which the U.S. will be responsible for its negative consequences.
"Government of the Islamic Republic of Iran considers the recent approval of the U.S. Congress and extension of the Iran Sanctions Act by the end of the year 2026 in contradiction to the U.S. obligations under the JCPOA," he wrote in a letter to UN Secretary General Ban Ki-moon.
Khoshroo urged Ban to call on all the signatories to the JCPOA, especially the U.S., to remain committed to the nuclear deal.
He also asked Ban to report this recent action of the U.S. Congress and probable violations of the deal by the U.S. in the future to the UN Security Council.
The U.S. Senate voted on Thursday ISA for another 10 years. It was first approved by the House of Representatives.
Iran's top officials, including President Hassan Rouhani, have said if the ISA is implemented it will violate the nuclear deal. Rouhani has asked his U.S. counterpart Barack Obama to use his authority to veto the ISA.
The ISA was first adopted in 1996 to punish investments in Iran's energy industry.
In July 2015, the UN Security Council turned the JCPOA into international law by endorsing resolution 2231, setting the stage for the lifting of the Security Council sanctions against Iran.
NA/PA