Rouhani to review measures against Senate act 
December 6, 2016 - 21:21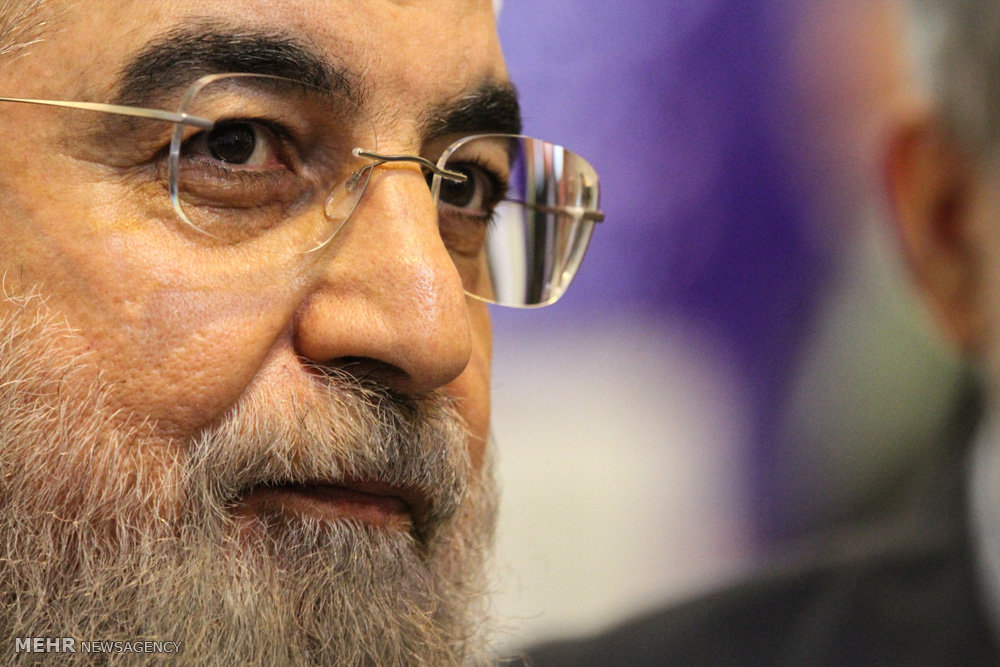 TEHRAN – President Hassan Rouhani has said he will sit down on December 7 with other members of a committee to come up with commensurate, firm responses to a recent anti-Iran act passed by the U.S. Senate. 
"The session of the supervisory board of BARJAM (the Persian acronym for the nuclear deal) is due tomorrow (Wednesday) where we will discuss an appropriate reaction to the violation of BARJAM," Rouhani said on Tuesday at the University of Tehran on the occasion of Student Day.
He did not give any specifications.
The supervisory board includes Rouhani himself, Foreign Minister Mohamad Javad Zarif, Defense Minister Hossein Dehqan, Supreme National Security Council Secretary Ali Shamkhani, Ali Akbar Velayati, senior foreign policy aide to the Supreme Leader, and Saeed Jalili, the former nuclear negotiator under Ahmadinejad.
Tehran says the move to pass the Iran Sanctions Act infringes a nuclear deal finalized with six world powers in 2015 if President Barack Obama signs it into law.
The U.S. Senate and House of Representatives have overwhelmingly voted to renew the act.
The act, instated in 1996 during the first term of the Clinton administration to ban investment in Iran's energy sector, would authorize sanctions against Iran for a ten-year period.
At dispute is nuclear-related sanctions on Iranian individuals and entities.
Washington will violate the JCPOA if it does not remove all individuals and entities set forth in the ISA in connection with Iran's nuclear program, as stipulated in the nuclear deal.
"The act, if implemented, is a gross violation of BARJAM, and will face our very strong reaction," Rouhani vowed.
The White House says the act is unnecessary, yet it does not go against the nuclear deal.
"We believe the Iran Sanctions Act extension is not necessary, but we also believe it won't interfere with the Iran deal," spokesman Eric Schultz said last week.
Schultz also said that "inside that legislation, it includes a provision that would allow the secretary of state to waive relevant nuclear-related sanctions."
Tehran sees the renewal push not a new normal but a continuous hostility by Washington surmountable only through resistance.
"There is no doubt that the United States is our enemy, and intends to mount pressure on Iran to the extent it can," Rouhani noted, adding, "So we should resist and find out appropriate solutions."
Apart from the ISA, President-elect Donald Trump also said during his presidential campaigns that he wants to renegotiate the terms of the deal.
Rouhani appeared unfazed about the future of the JCPOA, saying, [Trump] wants to do many things, but none of his actions would affect us."
On Sunday, Iran's Foreign Ministry spokesman stressed that Tehran has made on contact with Trump and his transition team over the deal.
AK/PA