U.S. seeking to exit nuclear deal at Iran's expense: Shamkhani
August 2, 2017 - 19:5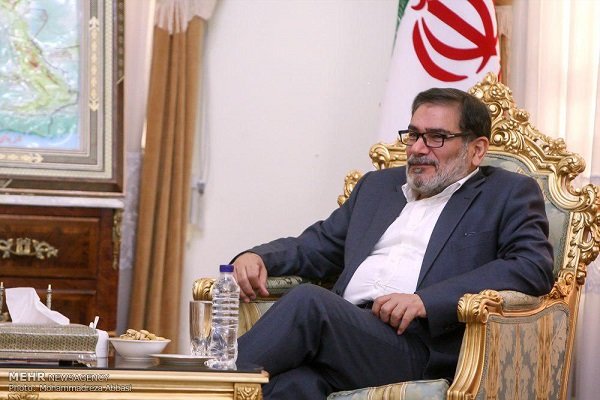 TEHRAN – Iran's Supreme National Security Council Secretary Ali Shamkhani has said that the U.S. seeks to pull out of the nuclear deal at the expense of Iran, but Iran will not give Donald Trump this opportunity.
"But of course it does not mean keeping the JCPOA [the Joint Comprehensive Plan of Action] at any cost," he told the Hamshahri newspaper in an interview published on Wednesday.
He said that the JCPOA is valid only if all signatories to it continue to fulfill their commitments.
Shamkhani said that the reason behind the United States' "anger" towards Iran is its failure to change Iran's principled policy toward the Middle East.
He also said that the U.S. hegemonic policies can be countered through reliance on "national power and capabilities".
Elsewhere, he said that the nuclear deal has had no effect in reducing the animosity between Iran and the U.S.
Iran, the European Union, Germany and the five permanent members of the UN Security Council - the United States, Britain, France, China and Russia - finalized the text of the JCPOA in July 2015. The deal went into effect in January 2016.
According to the nuclear deal, referred to as the JCPOA, financial and economic sanctions against Iran must be terminated in exchange for limits on Tehran's nuclear activities.
Trump is facing opposition within his own inner circle about his stance toward the nuclear agreement.
At a press conference on Tuesday, Secretary of State Rex Tillerson acknowledged he and Trump "have differences" on the nuclear deal.
"He and I have differences of views on things like JCPOA and how we should use it," he said.
The International Atomic energy Agency, as the UN watchdog body tasked to monitor Iran's compliance with the terms of the JCPOA, has confirmed six times that Tehran has fully honored its commitments to the deal.
NA/PA