Nationwide rallies a 'response' to White House 
February 10, 2017 - 12:3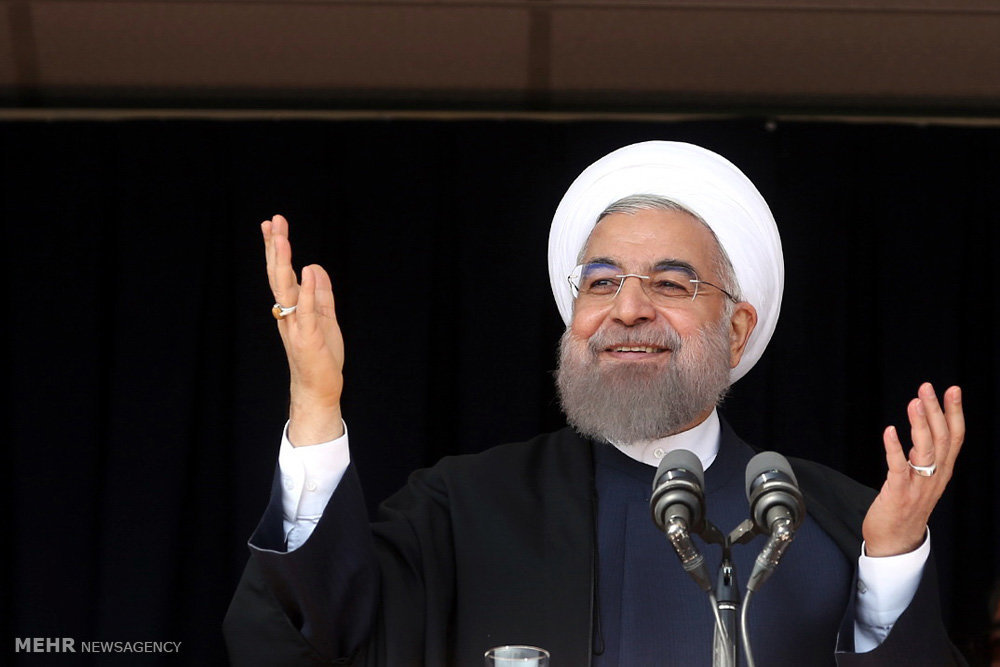 TEHRAN – On Friday, February 10, Iran celebrated the 38th anniversary of the Islamic Revolution. Millions took to the streets in Tehran and all other cities across the country, showing their dissatisfaction with the new U.S. administration and renewing allegiance to the Islamic Republic.
President Hassan Rouhani said nationwide rallies are "a response" to anti-Iran remarks coming out of the White House.
"This participation is a response to untrue remarks of the White House officials," Rouhani told reporters in Tehran.
Since taking office, the antagonistic Trump administration has taken a hard stance on Iran, warning Tehran that it's "playing with fire."
The Oval Office has been particularly seizing on an Iranian missile launch to portray an aggressive image of Tehran.
Reacting to Trump's remarks, Supreme Leader Ayatollah Ali Khamenei said on Wednesday the Iranian nation would respond to the White House on Friday by attending the Feb. 10 rallies.
"The Iranian nation has shown during the past 38 years that it will make anyone who speaks to Iranians with the language of threats regret it," the president told the marchers.
Other Iranian officials also saw the massive participation as an evidence that the people continue to back the revolution, a point that they said the White House has to bear in mind.
"The people's participation will nullify all threats against our country," said Foreign Minister Mohammad Javad Zarif. "What has caused the revolution to flourish is the people's participation," he added.
"The people's support for the establishment is a message to Western countries," nuclear chief Ali Akbar Salehi highlighted.
"Doubtlessly, the Islamic revolution was the most important incident of the century that shook the world's structure," Parliament Speaker Ali Larijani stated.
"Our insightful people gave an adamant response to the Americans' threats with their epic and massive participation in the rallies," said Judiciary chief Sadeq Amoli Larijani.
A 13-paragraph statement wrapped up the rallies, relying emphasis, inter alia, on mistrust of arrogant powers and imposition of new sanctions by the U.S.
AK/PA