Judiciary chief demands release of Iranians jailed in U.S.
July 24, 2017 - 21:8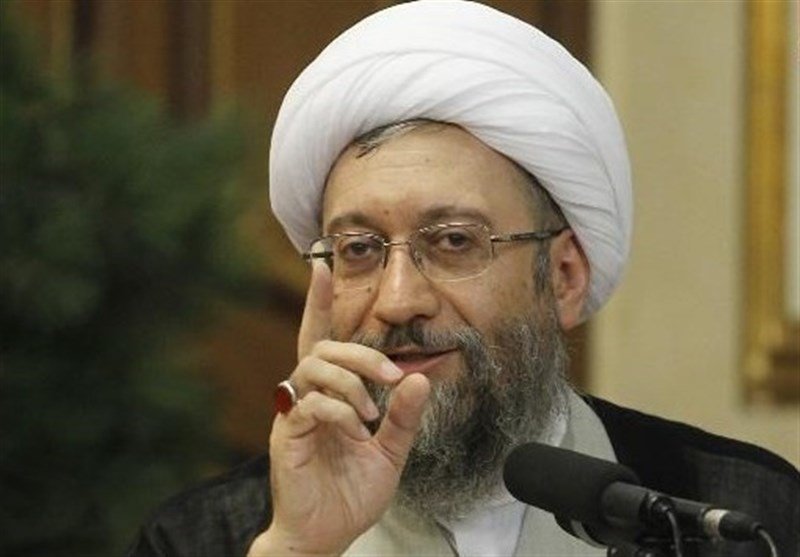 TEHRAN – Judiciary Chief Ayatollah Sadeq Amoli Larijani on Monday demanded Washington to immediately release Iranian citizens held in U.S. prisons, saying the "Americans have violated the rights of our people for forty years".
Speaking at a meeting of top judiciary officials in Tehran, Ayatollah Amoli Larijani said such moves are "illegal" and contrary to basic international laws and norms.
"We tell them: 'You should immediately release Iranian citizens held in American prisons in violation of international rules and based on baseless charges'," he asserted.
"You have seized the property of the Islamic Republic of Iran in violation of all rules and in a form of open piracy, and these should be released."
The judiciary chief also criticized a recent White House statement that demanded the release of all Americans currently being held in Iran.
The White House statement, which was released on Friday, said Iran would face "new and serious consequences" unless all "unjustly detained" American citizens were released and returned.
It came after a U.S. citizen, Xiyue Wang, was sentenced by Iran's Judiciary to 10 years in jail for spying.
"The trials in Iran are based on law and sharia," Amoli Larijani said. "Moreover, our judges are faithful and pious, so they are not affected by what the likes of Mr. Trump would say."
"They do their job regardless of one's nationality," he added.
On Saturday, Iran's Foreign Ministry slammed the Trump administration's statement as "interfering and threatening", stressing that Iran's judiciary is an independent body dealing with the violations of national security.
"As usual, the White House's comments are an example of interference in the internal affairs of Iran and (are therefore) unacceptable and rejected," spokesman Bahram Qassemi said.
MH/PA