Judiciary demands U.S. release Iranian prisoners
July 31, 2017 - 10:21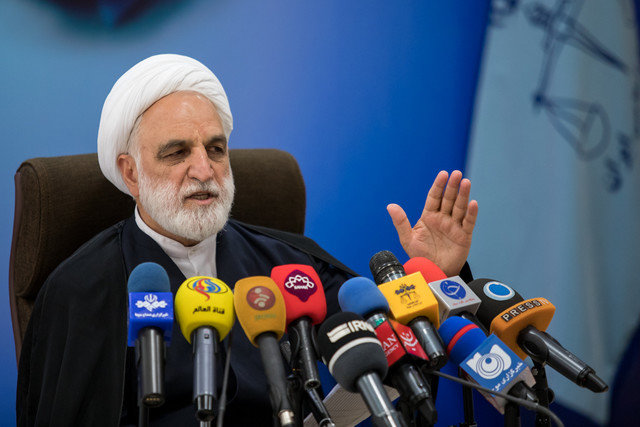 TEHRAN – Judiciary spokesman Gholam-Hossein Mohseni-Eje'i said Sunday that Iran is demanding an immediate release of the unjustly detained Iranian nationals in the U.S. 
"Unfortunately scores of Iranians are suffering from inhuman pressures from America," Eje'i said, referring to Iranian citizens detained by the United States. "We demand their immediate release."
He denounced the U.S. for speaking the language of threat to Iran, stressing that the Islamic Republic would not surrender to America's empty rhetoric.
"Today, the language of threat does not work," he said, adding that Tehran would not leave Washington's actions unanswered.
The spokesman further said Iran's judiciary is independent and does not allow the U.S. and the likes of it to intervene in its decisions.
Responding to a recent White House statement that claimed Iran has adopted a hostage-taking policy, Eje'i said anyone who commits a crime in Iran would be put on trial before a court of law regardless of their nationality.
"It's America which is looting our assets and takes hostages on the flimsiest of pretexts and keeps them in prison for a long time," he noted.
In its statement, the White House said there would be "serious consequences" if Tehran didn't release Americans held in Iranian prisons.
Iran's Foreign Ministry denounced the statement as "interfering and threatening", stressing that Iran's judiciary is an independent body dealing with the violations of national security.
"As usual, the White House's comments are an example of interference in the internal affairs of Iran and (are therefore) unacceptable and rejected," spokesman Bahram Qassemi said.
MH/PA