Tehran rejects Senate sanctions renewal as JCPOA breach
December 2, 2016 - 16:9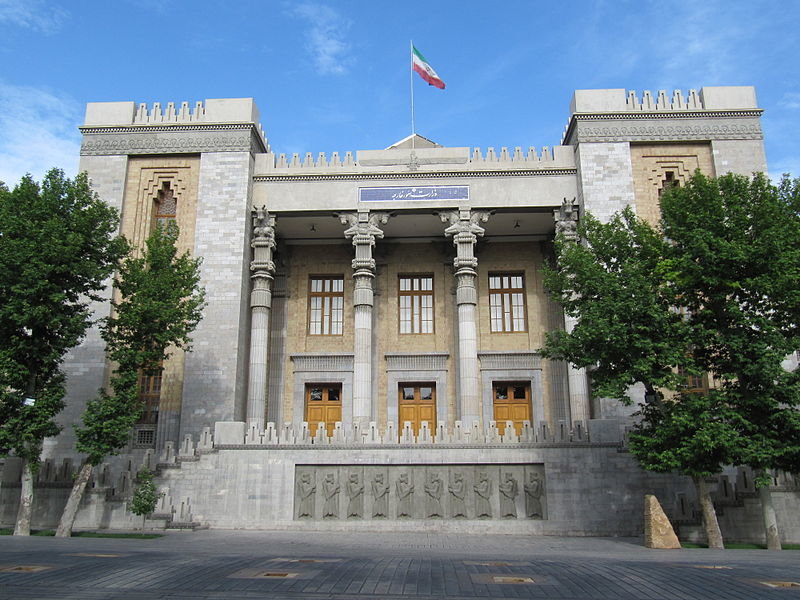 TEHRAN – Iran's Foreign Ministry said on Friday the U.S. Senate's vote to renew sanctions law against Tehran flouts the terms of an international nuclear deal finalized last year.
"As announced repeatedly by the country's senior officials, the recent bill passed by the U.S. House of Representatives and Senate to extend sanctions against Iran runs counter to BARJAM (JCPOA) and the U.S.'s commitments under international law on non-interference in domestic and international relations of other countries," read part of an announcement carried on the official website of the Foreign Ministry.
On Thursday, the U.S. Senate overwhelmingly voted 99-0 to reinstate the Iran Sanctions Act, a ten-year extension of sanctions in place since 1996.
The bill had already been passed two weeks ago by the House of Representatives with a landslide margin of 419-1, now at Obama's desk for final approval.
If not extended, the ISA expires by the end of 2016.
Under the BARJAM, the president of the United States has undertaken to the use his prerogatives to prevent anti-JCPOA measures, the recent Senate bill included, from being legalized and enforced.
However, U.S. Congress members will see the ISA as a fast-track mechanism for any U.S. president to reinstate sanctions against Tehran.
Obama's sign can be an ironical parting shot to the nuclear deal his aides have hailed as one of the administration's signature achievements.
Under the deal, signed by world powers, including the U.S., Iran reveled in relief from international sanctions in exchange for a limited nuclear program.
Obama is expected to sign the legislation, the American Hill daily quoted an official close to the administration as saying.
The official said the administration has determined the measure does not violate the Iran nuclear agreement, meeting a condition had Obama set to earn his signature.
Iran sees the sanctions extension push a violation of the nuclear deal, urging Obama to veto the act.
"Under BARJAM, the president of the United States has undertaken to use his prerogatives to prevent anti-BARJAM measures, the recent Senate bill included, from being legalized and enforced," read another part of the announcement.
Leader of the Islamic Revolution Ayatollah Ali Khamenei, who has the final say on Iran's foreign policy, had said the anti-Iran act, if passed and enforced, "would certainly be in breach of BARJAM."
Also, Iran's nuclear chief Ali Akbar Salehi, who helped finalize the deal, said a week ago that plans had been envisioned in the event Washington failed to make good on its JCPOA commitments.
The most explicit stance was taken by Alaeddin Boroujerdi, head of the Iranian parliamentary committee for national security and foreign policy.
"If America extends sanctions and violates BARJAM (JCPOA), we increase production and enrichment of uranium up to 190,000 SWU," he said on Tuesday.
AK/PA