Former nuclear negotiator says ISA renewal a blow to U.S. sympathizers
December 3, 2016 - 20:8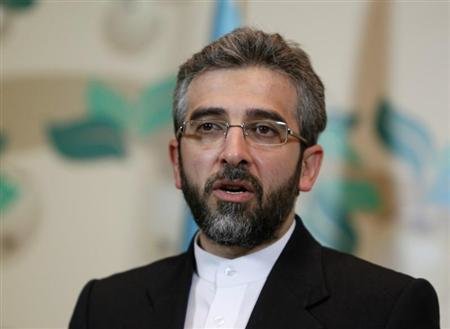 TEHRAN – A former nuclear negotiator has said the U.S. extension of sanctions against Iran comes as a blow to the pro-American camp inside the country. 
"The extension of the ISA is a clear violation of BARJAM (JCPOA), however, it is not a new move as America has on numerous occasions violated the nuclear deal so far," Ali Baqeri told Fars news agency on Saturday.
Baqeri served as the deputy secretary of Iran's Supreme National Security Council under President Mahmoud Ahmadinejad from 2007 to 2013.
The U.S. Senate passed a legislation on Thursday, extending the anti-Iran sanctions, officially known as the Iran Sanction Act (ISA), for another 10 years. The measure passed the senate floor by 99-0 and is waiting President Obama for final approval.
Baqeri also branded the nuclear deal as the sore fruit of relying upon foreigners, underlining that eyeing on foreigners, what he dubbed as "imaginary points", to resolve the country's problems is doomed to failure.
"America's animosity towards the Iranian nation which appears in different forms such as human rights or the country's missile program, shows the unreliability of this despicable enemy," said Baqeri.
MH/AK