Iran threatens to up enrichment amid concerns over sanctions extension 
November 30, 2016 - 17:19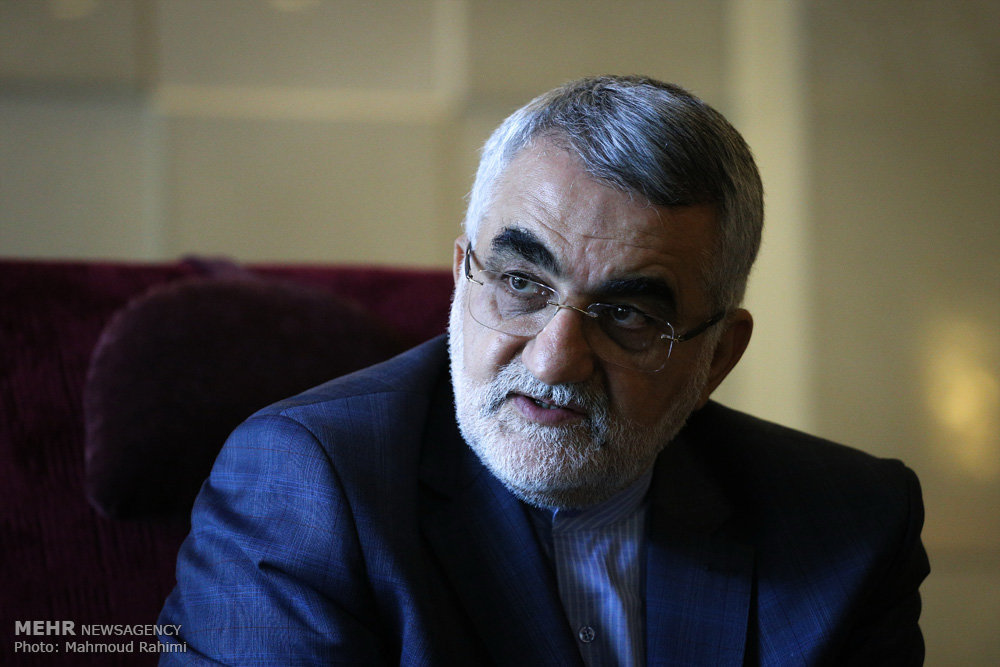 TEHRAN – Alaeddin Boroujerdi, head of the Iranian parliamentary committee for national security and foreign policy, has said Iran will raise uranium enrichment capacity up to 190,000 SWU in the event Washington extends sanctions against Tehran. 
"If America extends sanctions and violates BARJAM (JCPOA), we increase production and enrichment of uranium up to 190,000 SWU," Boroujerdi said on Tuesday.
Separative work unit, or SWU, is the standard measure of the effort required to separate isotopes of uranium during an enrichment process in nuclear facilities.
The U.S. Senate will vote next week on a measure which would extend the Iran Sanctions Act for 10 years.
Last month the House of Representatives unanimously voted for the extension bill, in place since 1996.
For the bill, due to expire at the end of 2016, to take force, President Obama has to sign it into law.
Iran has voiced alarm the sanctions push will breach the terms of an international deal finalized between Iran and world powers, including the U.S. last year.
Under the agreement, formally known as the Joint Comprehensive Plan of Action, Iran accepted to scale down its nuclear program in exchange for sanctions relief.
"We at the Islamic Consultative Assembly (the parliament) believe that the extension of sanctions is the violation of BARJAM," the senor MP stressed.
Earlier, Leader of the Islamic Revolution, who has the final say on the nuclear deal, had said the ISA, if passed, "would certainly be in breach of the JCPOA," threatening to react.
However, U.S. Congress members will see the ISA as a fast-track mechanism for any U.S. president to reinstate sanctions against Tehran.
Boroujerdi's alarming words come after Iran's nuclear chief said on Monday plans had been made on how to react if Washington would fail to make good on commitments to the JCPOA though he did not give details.
AK/PA