Larijani rails against Washington for sanctions renewal push 
December 5, 2016 - 9:43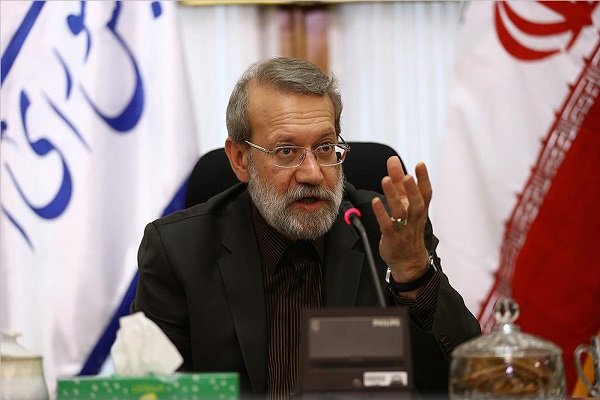 TEHRAN – Iranian Parliament speaker Ali Larijani has chided the United States for renewing anti-Iran sanctions, saying the move clearly violates the nuclear deal, IRIB news agency reported on Sunday. 
Addressing a parliament session on Sunday, Larijani called on the Rouhani administration to take retaliatory measures against Washington for violating the deal.
The U.S. Congress and Senate voted in favor of a bill – the Iran Sanctions Act (ISA) – which extends sanctions against Iran for ten more years, on Thursday overwhelmingly. The legislation is waiting U.S. president's approval to become law.
Meanwhile, the White House showed no interest in opposing the sanctions act as it stopped short of threatening to veto the bill before it reached Senate floor.
Elsewhere in his remarks, Larijani strongly criticized U.S. President Barack Obama for "lacking reliability" to defy the congressional decision.
"The fact that nearly half of the members of the Congress are Democrats but no one voted against the act shows that the entire U.S. establishment is in favor of the sanctions," he pointed out.
Under the nuclear deal, officially known as the JCPOA, Iran agreed to limit certain aspects of its nuclear program in return for sanctions relief.
Since the deal went into effect in January 2016, Tehran has been complaining that Washington does not keeps its side of the bargain.
The recent renewal of sanctions has pushed the tension between the both sides to the brink after a shore moratorium of nuclear-related hostilities.

MH/AK