By: Ali Kushki
Rouhani rules out nuclear deal renegotiation
January 17, 2017 - 20:58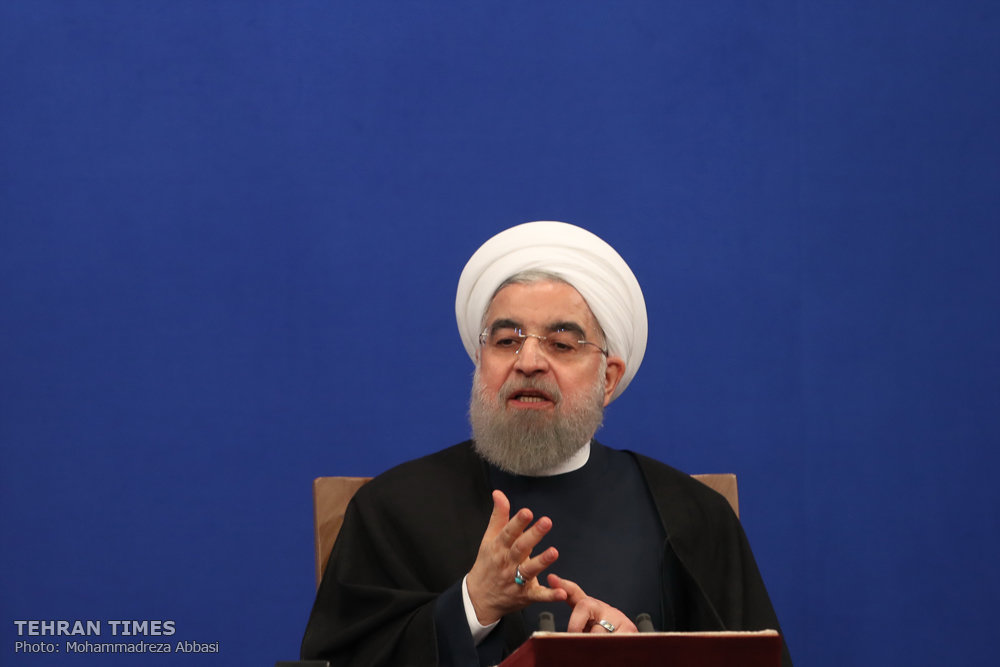 TEHRAN – With impulsive Donald Trump going to the Oval Office on Jan. 20, Tehran is flashing more warning signals over the fate of a 2015 international nuclear deal with global powers.
Speaking at a press conference on Tuesday, moderate President Hassan Rouhani of Iran, who championed the deal, ruled out renegotiation of the nuclear deal, rejecting it as "meaningless."
"Renegotiation (of the deal) is totally meaningless," he said in response to a question which pointed to Trump having recently said he will renegotiate the deal. "A return to the past" is impossible, Rouhani stressed.
The comments come on the first anniversary of the historic nuclear accord, censured by incoming U.S. President Trump as "the worst deal ever negotiated" and a "disaster."
The accord lifted sanctions on the strategic Middle East country in exchange for it rolling back parts of its nuclear program.
"Backwardness is meaningless," Rouhani said emphatically, reducing antagonistic stances by Trump to sheer "slogan."
"Mr. Trump as president-elect of the U.S. has so far made some remarks about BARJAM (Persian acronym for the deal) that he is not happy with it, it's not a good agreement, etc. These are more of slogan."
The president also saw Trump being limited "practically" to question the deal once facing the reality.
"The agreement is beyond a bilateral one."
"Negotiations have been made, completed, and approved by the UN Security Council."
Growing concern looms large as to what happens to the deal, hailed by outgoing Barak Obama as a signature foreign policy achievement, left in novice hands of Trump.
In remarks made on the first anniversary of the accord, Obama brought to the fore the multilateral dimension of the deal.
"The United States must remember that this agreement was the result of years of work, and represents an agreement between the world's major powers, not simply the United States and Iran," Obama noted.
AK/PA