Iran will go to pre-nuclear deal stage 'in hours' if sanctions return: Rouhani
August 15, 2017 - 21:13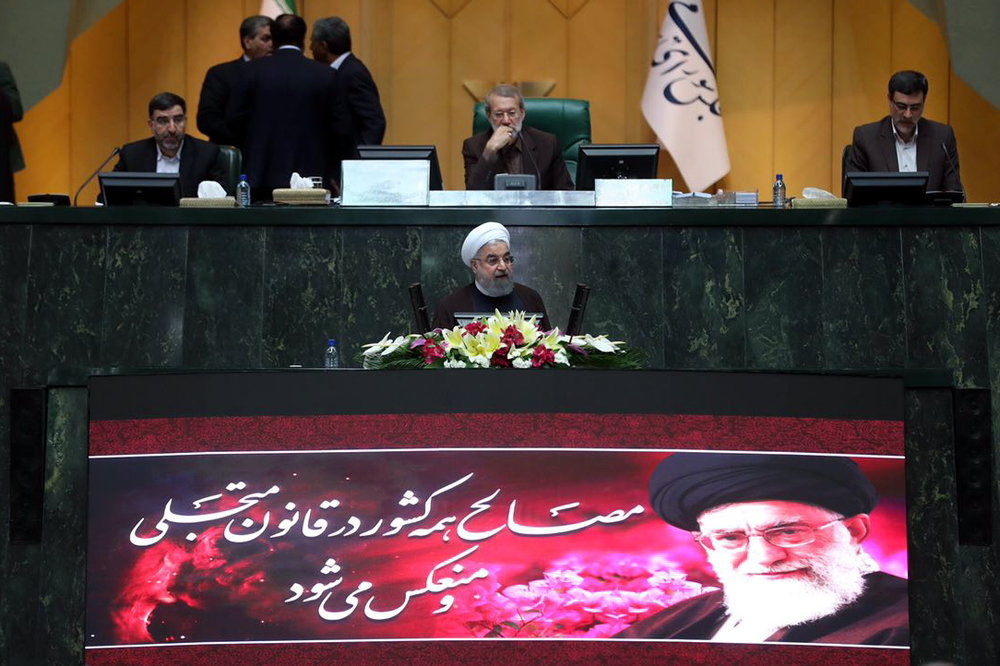 TEHRAN – President Hassan Rouhani warned on Tuesday that Iran will quit nuclear agreement "in hours" and return to the previous stage if sanctions are re-imposed on the country.
"They [Trump's administration] must know that the defeated experience of sanctions dragged their former governments to the negotiating table and if they are willing to return to those experiences, Iran will definitely return to a situation which is more advanced than the time of negotiations in a short period of time, in hours," Rouhani explained.
According to the July 2015 nuclear accord, officially called the Joint Comprehensive Plan of Action (JCPOA), Iran put limits on its nuclear activities in exchange for termination of economic and financial sanctions.
"BARJAM [the Persian acronym for the nuclear deal] shows superiority of peace and diplomacy over war and unilateralism and the Islamic Republic of Iran prefers to remain in the deal, however, it [BARJAM] is not and will not be the only option for the country," Rouhani said in a speech to the parliament while defending his nominees for ministerial posts in his new administration.
He added, "Iran knows BARJAM neither as a threat against the countries nor submission to the powers, but a win-win and balanced agreement which has opened the path of cooperation and trust-building with the world."
Unlike the U.S., especially under Donald Trump, which breaches its promises and violate international deals such as the Paris climate agreement, Iran has always been and will remain committed to international agreements, Rouhani asserted.
Elsewhere, Rouhani said that his administration will prioritize expansion of cooperation with regional countries in terms of foreign policy.
Iran, the European Union, Germany and the five permanent members of the UN Security Council - the United States, Britain, France, China and Russia - finalized the text of the nuclear agreement on July 14, 2015. The deal went into effect on January 16, 2016.
Last month, the two houses of the U.S. Congress ratified non-nuclear sanctions against Iran. The sanctions were mainly targeted at Iran's missile capability.
The U.S. Treasury Department also imposed sanctions on six Iran-based satellite companies on July 28 after Iran launched Simorgh (Phoenix) satellite carrier rocket into space a day earlier.
NA/PA