All nuclear related obstacles removed: Araqchi
February 22, 2017 - 19:58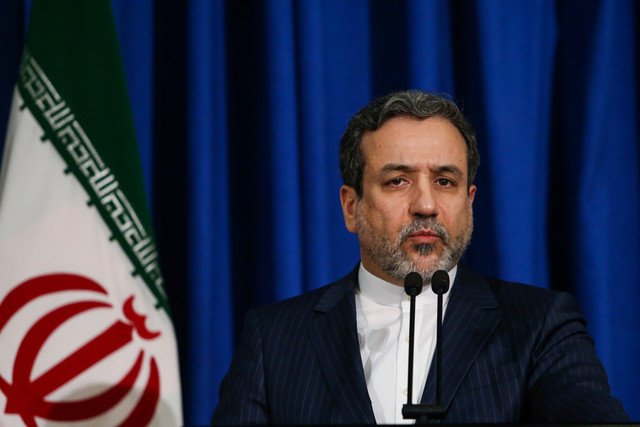 TEHRAN – Deputy Foreign Minister Abbas Araqchi said on Wednesday that all obstacles related to Iran nuclear issue have been removed under the nuclear accord, ISNA reported.
Speaking in Ferdowsi University in Mashhad on Wednesday, Araqchi said the nuclear negotiations were primarily aimed at ending the Western-led sanctions targeting Iran's oil and the goal was achieved under the July 2015 agreement.
The primary sanctions put on place by the U.S. were not discussed during the talks, he said.
The top diplomat said other issues such as the details surrounding the purchase of airplanes and the "performance" of the current administration are not related to the nuclear deal.
"And how the Oil Ministry has 'performed' following the sanctions relief is a separate issue and not related to BARJAM," he maintained.
BARJAM (JCPOA) is the acronym used in Iran when referring to the international nuclear agreement signed between the country and six world powers including the U.S., Britain, France, China and Russia plus Germany.
Under BARJAM, which took effect in January 2016, Iran received relief from international sanctions in exchange for a limited nuclear program.
"The things obtained are our [own] achievements and they [the U.S.] did not do us any favors," said Araqchi, the second ranking negotiator after Foreign Minister Zarif in the nuclear talks which lasted for about two years.
He also casted serious doubt on Washington's sincerity, saying the animosity of the Americans towards the Islamic Republic has not ended.
Earlier in February, the U.S. Defense Secretary James Mattis called Iran "the single biggest state sponsor of terrorism in the world". Mattis's remarks came days after the Trump administration banned citizens of seven countries, including Iran of course, from entering the United States.
In an interview with CNN reporter Christiane Amanpour, Iran's Foreign Minister Zarif responded to Washington's anti-Iran rhetoric, saying, "You cannot find an Iranian who has committed a single act of terror against Americans. Iran has always condemned every single terrorist incident in the U.S. since 9/11."
"We do not respond well to threats. We respond very well to respect -- mutual respect -- and mutual interest," he added.
MH/PA