No serious threat to JCPOA: Zarif
January 24, 2017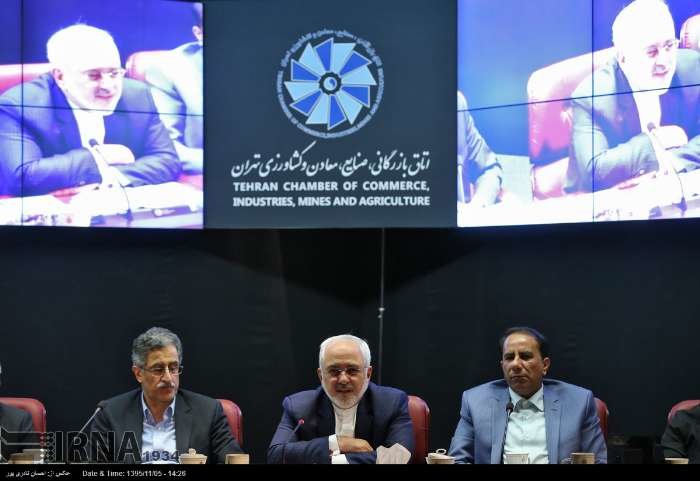 TEHRAN – Iranian Foreign Minister Mohammad Javad Zarif said on Tuesday that there is no "serious threat" to the Joint Comprehensive Plan of Action if efforts are made to protect it.
Zarif made the remarks at a meeting of Tehran's chamber of commerce.
"The JCPOA is not facing serious threat if we make efforts to guard it," the minister noted.
Under the JCPOA, the official name for the nuclear deal, Iran put some limits on its nuclear program in exchange for a termination of all nuclear related sanctions.
Zarif who was Iran's chief negotiator with great powers and the European Union said sanctions against a country causes concern in the world and the JCPOA calmed the global atmosphere.
"The success of the JCPOA was soothing the international psychological atmosphere about Iran and due to this reason, the ill-wishers of the Islamic Republic made the most efforts before the conclusion of the JCPOA to prevent this calm atmosphere," the chief diplomat explained.
Though the nuclear deal has led to the lifting of oil, transport, and insurance, and financial sanctions on Iran some banks are still refusing to do transactions with Iran, fearing a punishment by the United States.
Zarif said the nuclear deal was able to remove economic pressure against Iran to some extent.
The nuclear agreement, clinched in July 2015, went into effect in January 2016.
NA/PA