Zarif says 'JCPOA is still strong'
November 5, 2018 - 21:42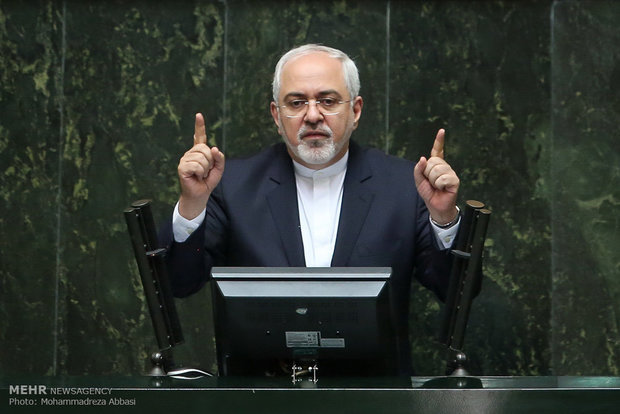 TEHRAN – Iranian Foreign Minister Mohammad Javad Zarif said on Monday that he had dreams of a better nuclear deal than the current one, officially called as the Joint Comprehensive Plan of Action (JCPOA).
"Today, Iran's nuclear program is in a situation that if the system decides to return, it will be better than the past. We have said clearly that the JCPOA was what we could get and I still say that it was the best possible deal. I had better dreams, but the JCPOA was what could be reached," Zarif, a chief nuclear negotiator, said in an open session of parliament.
He also noted that the U.S. cannot weaken the JCPOA.
"They sought to create a consensus against Iran and said lies in line with this, but the JCPOA is still strong and in its place," the chief diplomat remarked.
Zarif said the assumption that Iran has not realized its goals is wrong.
In May, Trump unilaterally withdrew the U.S. from the multilateral nuclear agreement and ordered sanctions on Iran. The first round of sanctions went into force on August 6 and the second round, which targets Iran's oil exports and banks, were announced on November 4.
NA/PA