No isolated country can make advances: Rouhani
August 20, 2017 - 20:29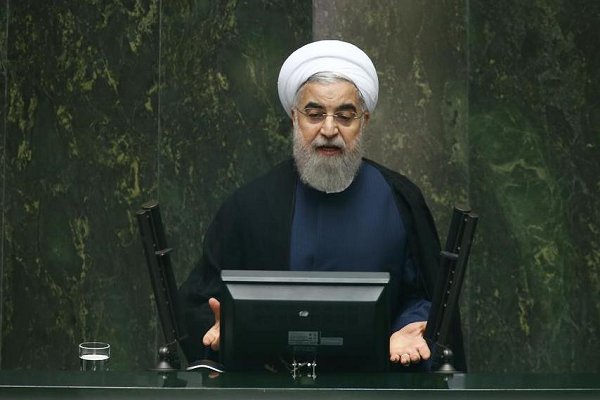 TEHRAN – Iranian President Hassan Rouhani said on Sunday that no isolated country can make advances and the Foreign Ministry should facilitate foreign investment in the country.
Rouhani, who was making the last efforts his cabinet nominees in the parliament, said, "The Foreign Ministry should facilitate and open the way for foreign investment and technology."
"The Foreign Ministry should prioritize economic activity. The first and most important duty of the foreign minister during this tenure is to stand beside BARJAM [the Persian acronym for the nuclear deal that internationally called the Joint Comprehensive Plan of Action] and not to allow the U.S. and Iran's enemies succeed," Rouhani noted.
Rouhani added, "The one who stands against the U.S., Israel and some small countries in the region for BARJAM is the hero in fight against hegemony."
Elsewhere, he said that "freedom" and "security" should be beside each other and "neither should be sacrificed".
"We want responsible freedom and a security which is upon the shoulder of the nation's awareness," the president remarked.
'There is a difficult way ahead'
Rouhani also said that the government and parliament have the opportunity to serve the people, however, there is a "difficult way ahead".
"In the current situation in the world, it is not even easy to govern in Europe, the U.S. and other countries, let alone in our volatile region," he noted.
Elsewhere, Rouhani said that all efforts have been made to introduce the most qualified nominees for ministerial posts.
He also said it is impossible to create jobs without investment, noting that the country should welcome foreign investment and technology in order to be able to provide employment opportunities for the youth.
NA/PA