U.S. consensus-building waning, Rouhani says
February 8, 2017 - 20:10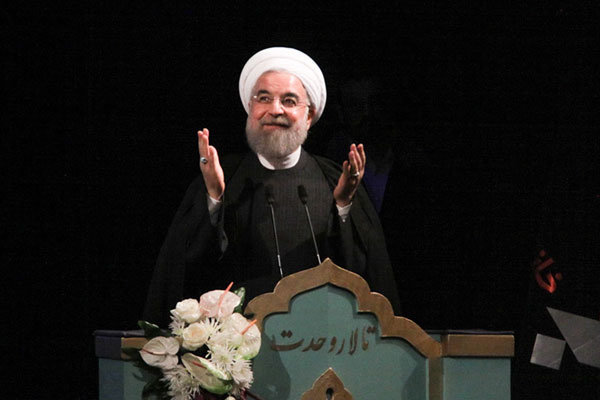 TEHRAN – Iranian President Hassan Rouhani said on Wednesday the U.S. ability as a global consensus-builder has increasingly eroded, calling on Non-Aligned Movement countries to act more consequentially.  
Rouhani made the comments during a meeting in Tehran with Venezuela's Foreign Minister Delcy Rodriguez and Oil Minister Nelson Martinez.
"The circumstances of today's world demand that independent countries, especially Non-Aligned Movement member states, act more unitedly against unilateralism, extremism, and violence," the presidential media office quoted Rouhani as saying.
The remarks make more sense against a backdrop of hostile remarks traded between Iran and the U.S. over the past few days.
The Trump administration has declared it will renegotiate certain provisions of the nuclear accord that granted Iran relief from economic sanctions in return for it rolling back its nuclear program.
Iran has ruled out any effort to question the validity of the deal, citing the deal is multilateral.
"Mr. Trump says things like that he is not happy with the nuclear deal, or he calls it the worst agreement," Mr. Rouhani told a press conference after the first anniversary of the implementation of the nuclear deal.
The accord, officially known as the Joint Comprehensive Plan of Action, was signed in July 2015 in Vienna and went into effect on Jan. 16, 2016.
"These are more like slogans. I consider it unlikely that anything will happen in practice."
AK/PA