EU courting Rouhani administration ahead of vote: report
April 30, 2017 - 21:19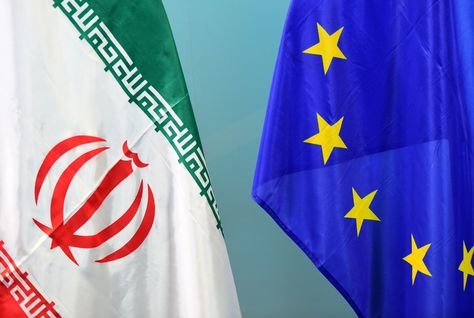 TEHRAN – The European Union is courting Tehran by underlining its firm commitment to the Iran nuclear deal, intending to bolster moderates ahead of presidential elections, Reuters reported.
Europe's energy commissioner is leading more than 50 European firms in a business forum in Tehran to help establish new trade ties in the aftermath of the 2015 nuclear agreement, known as the Joint Comprehensive Plan of Action (JCPOA), which was signed between Iran and six world powers.
According to Reuters, during a meeting with Iran's atomic chief Ali Akbar Salehi, Commissioner Miguel Arias-Canete underlined the EU's commitment to the deal, adding that the EU expects the same from all other parties.
This comes weeks before Iran's presidential election, when self-described moderate President Hassan Rouhani will seek a second term. His main rivals are conservative candidates, Ebrahim Raisi and Mohammad Baqer Qalibaf, whose election might affect Tehran's relations with the West.
At the same time, the nuclear deal, which was signed when former U.S. President Barack Obama was in office, is being reviewed by the new U.S. administration which adopts a much harsher tone towards the Islamic Republic.
During his presidential campaign trail, U.S. President Donald Trump repeatedly criticized the accord, calling it the "worst deal ever" and vowing to "tear it up" immediately after he becomes president.
Trump and his team have also numerously accused Iran of sponsoring terrorism, making every effort to bully Iran with new sanctions and military threats.
On Saturday, Iran's Foreign Minister Mohammad Javad Zarif said that the U.S. government is trying to "sabotage transactions between Iran and international banking system."
According to Analysts, Iran has not been able to fully enjoy the economic benefits of the nuclear agreement, as foreign banks and investors seem reluctant to enter Iran's market because of a possible outbreak of hostilities between Tehran and Washington.
Zarif further noted that the United States has imposed heavy fines on international banks during recent years on the pretext of their transactions with Iran.
"Unfortunately these measures, especially the remarks made by the new American administration, have made international banking environment very uncertain and made foreign banks wary of conducting transactions with Iran," he added.
Only a limited number of Western companies, including a few planemakers and carmakers, have been able to return to Iran's market but many more are unwilling as they fear Trump will impose more sanctions against Iran which would further complicate set of rules for engaging with the country.
Observers say that the Rouhani administration has not made noticeable economic development and this could hurt his chance of re-election.
MH/PA